Deadly Pole To Pole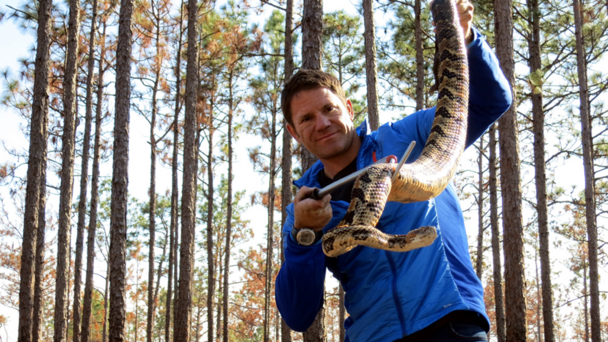 In today's Deadly Pole To Pole, Steve Backshall travels to the tropical islands of the Bahamas for an underwater mission like no other.
Using the latest Deadly time-slice technology, Steve reveals the science of a shark bite when he dives amongst dozens of hungry lemon sharks. Beneath the waves, he and the crew then have a hair-raising encounter when the Bahamas' largest and most feared predator, the tiger shark, becomes a little too inquisitive.
Finally, back on the mainland, deep underground, Steve faces one of his innermost fears as he enters one of the Deadliest environments on the planet – a complex flooded cave system.
CB
Confirmed for CBBC on 17 December at 5.30pm to 6.00pm