Kangaroo Dundee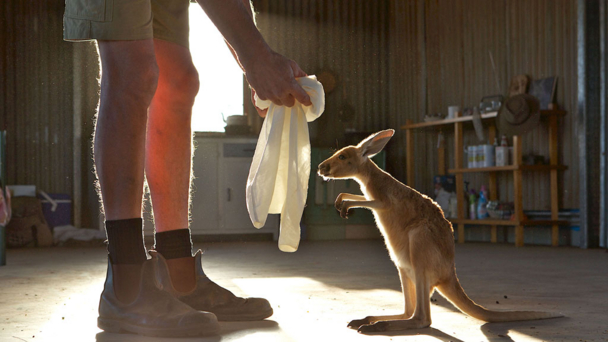 It's an exciting time at the sanctuary as Brolga discovers that one of his kangaroos has had a baby.
He and fellow kangaroo carer Cynthia give some older kangaroos their first taste of freedom as they get them ready for release – but they'll have to catch them first.
Rex and Ruby's training takes a big leap forward as Brolga teaches them how to hop, with mixed results. And we meet troublesome tearaway Rocky – a wallaby with attitude.
FD
Confirmed for BBC Two on 13 December at 8.30pm to 9.00pm
Ep 3/6
Friday 13 December