The Wipers Times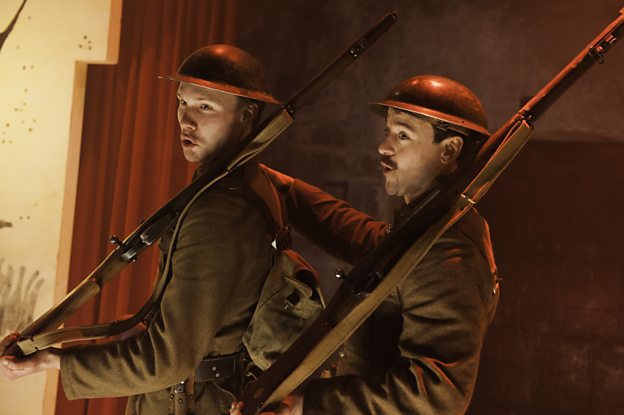 Confirmed for BBC Two on 11 September at 9.00pm to 10.30pm

Ep 1/1

Wednesday 11 September
The Wipers Times, a one-off 90-minute factual drama, is based on a true story and is a tribute to the resilience of the human spirit in the face of overwhelming adversity.
In the bombed-out ruins of Ypres in 1916, Captain Fred Roberts and Lieutenant Jack Pearson discover a printing press and see it as a perfect opportunity to take the men's minds off "the attentions of Messrs Hun and Co" by creating a satirical newspaper to raise the spirits of the soldiers. They call it The Wipers Times, as that is how the soldiers pronounced 'Ypres'.
The paper's jokes, pastiches and spoofs, which Roberts and his sub-editor Lieutenant Pearson write, prove hugely popular with soldiers - though not entirely with their superior officers, who see the paper as an act of insubordination and subversion. They call for the paper to be banned, but the paper continues to print for another two years, in which time the original press is blown up by shellfire and the regiment is moved around the battlefields of Flanders.
The writers' comic intervention provides an extraordinary antidote to the horror and the mayhem around them. And the poetry which floods into the paper gives a poignant expression to the deep feelings of loss.
Roberts and Pearson are decorated for bravery and suddenly the War is over. The armistice is greeted with weary disappointment that there is no climax to hostilities. Roberts goes on to pursue his dream of working for a newspaper, but can he succeed?
FF
Search the site
Can't find what you need? Search here
More in Week 37
Updates from the Media Centre
Schedules