David Starkey's Music And Monarchy: Crown And Country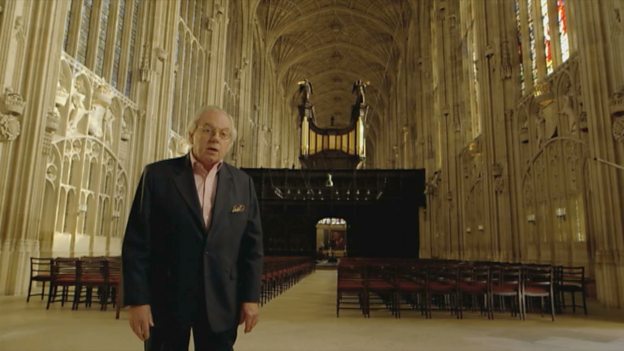 Confirmed for BBC Two on 20 July at 8.10-9.10pm

Ep 1/4

Saturday 20 July
Dr David Starkey explores how the monarchy has shaped the history of British music. In this first episode he explores the stories of kings who were also composers - Henry V and Henry VIII - and the 'golden age' of English music they presided over.
He discovers how the military and religious ambitions of England's monarchy made its music the envy of Europe – and then brought it to the brink of destruction; and why British music still owes a huge debt to Queen Elizabeth I.
The programme features specially recorded performances from King's College Cambridge, Canterbury Cathedral Choir and Eton College Choir, and early music ensemble Alamire, as well as the music of Thomas Tallis, William Byrd, John Dunstable and John Dowland.
Dr Starkey reveals why Henry V took a choir with him to the Battle of Agincourt and hears the music the king wrote to keep God on-side in his crusade against the French. This work, rarely performed in the centuries since, is performed in the programme by the choir at Canterbury Cathedral.
He visits locations including Eton College, founded by Henry VI, where today's choristers sing to him from a hand-illuminated choir-book which would have been used by their 16th-century predecessors; King's College, Cambridge, built by successive generations of monarchs and still world-famous for its choir; and the Chapel Royal at Hampton Court Palace, where Henry VIII and Elizabeth I heard works created especially for their worship by some of the greatest composers in British history.
MC
Search the site
Can't find what you need? Search here
More in Week 30
Updates from the Media Centre
Schedules