The Syndicate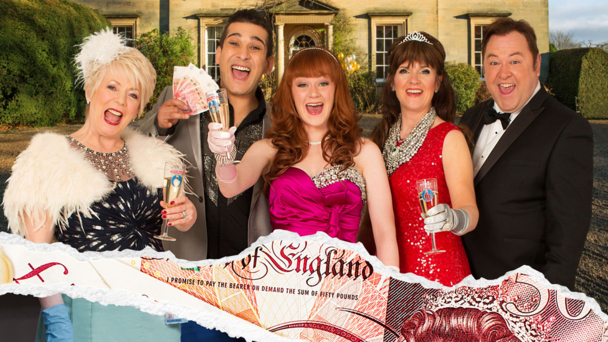 Both Mandy (Siobhan Finneran) and her daughter Becky (Natalie Gavin) work at St Anthony's Hospital where they're part of a lottery syndicate, along with Nurse Tom Bedford (Jimi Mistry), Porter Alan Walters (Mark Addy) and Auxiliary Rose Wilson (Alison Steadman).
It was the responsibility of ditzy Becky to buy last night's lottery ticket and according to past syndicate member Helen Dolan (Sally Rogers), their numbers have come up. But Becky went to an 80s party last night and doesn't know what she's done with the ticket.
All hell breaks loose when the syndicate realise that £72 million is at stake. So with all eyes, hands and ears to the ground the hunt begins. But Becky didn't sign the back of the ticket and now it's a race to find it and claim the winnings before someone else does.
BR2
Confirmed for BBC One on 19 March at 9.00pm to 10.00pm