Treasures Of The Louvre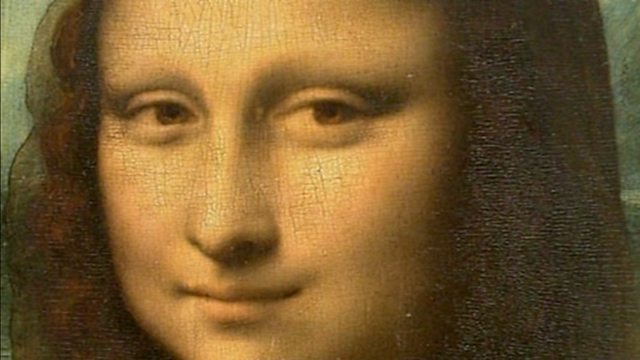 Confirmed for BBC Four on 5 March at 9.00pm to 10.30pm

Tuesday 5 March
In a 90-minute special for BBC Four, Paris-based writer and academic Professor Andrew Hussey time travels through the art and history of an extraordinary French institution – the Musee du Louvre.
In Treasures Of The Louvre, Professor Hussey argues that if you can get to grips with the Louvre, then you can also understand the wider culture and history of France. The story of the Louvre is the story of France.
On his journey, Professor Hussey travels through a place jam-packed with wonderful art, and contemplates the masterpieces of painters such as Veronese, Rubens, David, Chardin, Gericault and Delacroix.
He explains how other fascinating works of art came to the Louvre and what they tell us about the history of France. And of course the most famous painting in the world is to be found in the Louvre. The programme explains how the Mona Lisa came to France from Italy and how it came to be stolen from the Museum in 1911.
He tells the story of a building 800 years old – and how it was transformed from medieval fortress to Royal Palace and then to modern-day museum. The changing face of the Louvre is explained through its architecture and design. From the thick walls of the original fortress, to the elegant facades of the Renaissance Palace of Francois I, the luxurious apartments of Louis XIV and Napoleon III and the glass and steel symbol of the museum today – the Pyramid designed by IM Pei.
The documentary also reflects the very latest transformation of the Louvre, featuring the intriguing artworks to be found in the Museum's recently opened Islamic Gallery.
As Professor Hussey reveals the Louvre's long history, he shows it to be the plaything of French rulers - Kings such as Henry IV, Emperors of France like Napoleon Bonaparte and modern politicians like Francois Mitterand. He shows how the Louvre was witness to the many revolutions of French history from 1789 to 1871; how French artists like Paul Cezanne, writers like Charles Baudelaire and composers like Claude Debussy came to be inspired by their visits to the Louvre; and why New Wave director Jean Luc Godard couldn't resist shooting a sequence of his film Bande A Part in the museum of the 1960s.
Professor Andrew Hussey is Dean of the University of London Institute in Paris.
SH6
Search the site
Can't find what you need? Search here
More in Week 10
Schedules