Being Eileen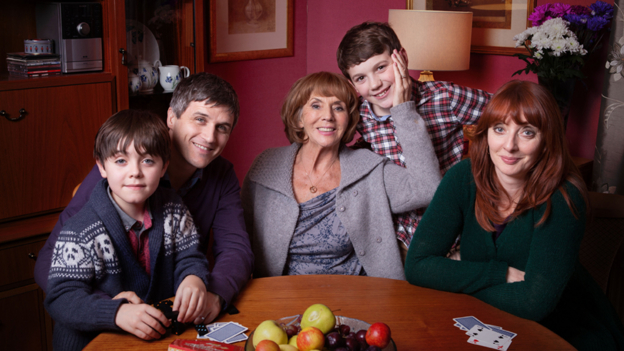 Pete discovers Eileen's shower is broken and decides to step into his father's shoes and get it sorted. A trip to the local branch of Wickes is planned to get her a new one. Mandy misunderstands and thinks Pete's taking her there to finally pick up her new dream bathroom suite.
So they all go together. Paula, Ray, Jack and Liam are at a loose end and decide to meet them all there for a fun day out – it was either that or Alton Towers. Once inside, Mandy finds herself sidetracked as Pete and Paula lose themselves among the showers, and Ray sets off to drool at all the power tools. Eileen also finds herself somewhat forgotten, and for a while it looks as if neither she nor Mandy are actually going to get what they came for. Still, at least everyone else is having a good time.
The series stars Sue Johnston as Eileen, Elizabeth Berrington as Paula, William Ash as Ray, Julie Graham as Mandy and Dean Andrews as Pete. Being Eileen is written by Michael Wynne and produced by Rosemary McGowan. The Executive Producer is Pete Thornton.
CM2/TD
Search the site
Can't find what you need? Search here
More in Week 10
Schedules