Sarah And Duck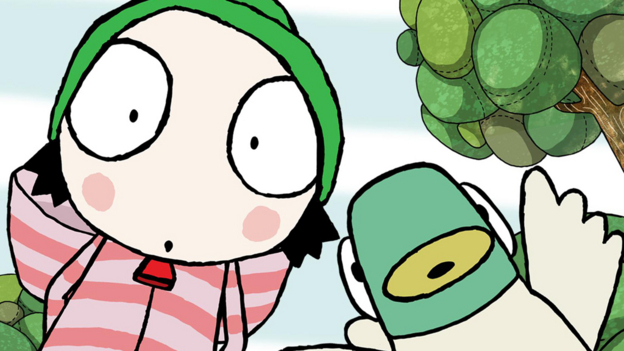 Ep 1-5

Monday 18 February to Friday 22 February
Sarah and Duck is a brand-new animation series for CBeebies following the adventures of Sarah and her slightly manic best friend Duck.
Sarah is a seven-year-old girl with big eyes and a green hat, who lives with a quacky, flappy Duck. Together, they embark on simple but exciting adventures, discovering the world in their own quirky and imaginative way.
On Monday, Sarah and Duck find some free seeds in their newspaper and plant them to see what grows.
In Tuesday's episode, Duck wants to be a penguin, so Sarah decides it is time for a trip to the zoo.
Sarah and Duck try and cheer up their Donkey friend on Wednesday, and find out why he is so sad.
It's Duck's Birthday on Thursday, so Sarah decides to bake a cake to celebrate.
And on Friday, Sarah and Duck meet Scarf Lady, who invites them into her house full of scarves.
KW/JC
Search the site
Can't find what you need? Search here
More in Week 8
Schedules