Elvenquest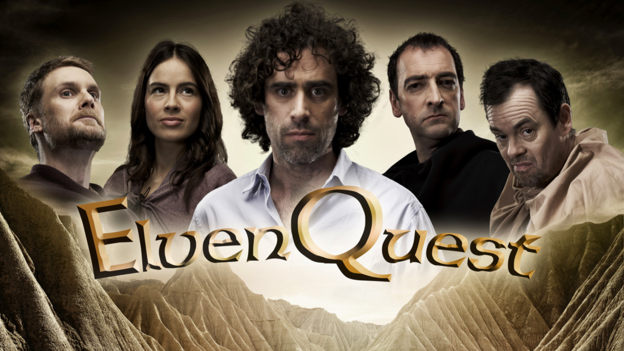 Ep 1/6

Tuesday 12 February
Continuing their search for the Sword of Asnagar, the Questers find themselves in the kingdom of Premenstrua, ruled over by the beautiful but wildly unpredicatable Queen Eleanor.
The cast is Darren Boyd as Vidar, Louise Delamere as Queen Eleanor, Kevin Eldon as Dean/Kreech, Dave Lamb as Amis, Stephen Mangan as Sam, Alistair McGowan as the Lord Darkness and Ingrid Oliver as Penthiselea.
Writers: Anil Gupta and Richard Pinto.
Producer/Sam Michell for the BBC
BBC Radio 4 Publicity
Search the site
Can't find what you need? Search here
More in Week 7
Schedules