Horrible Histories Scary Special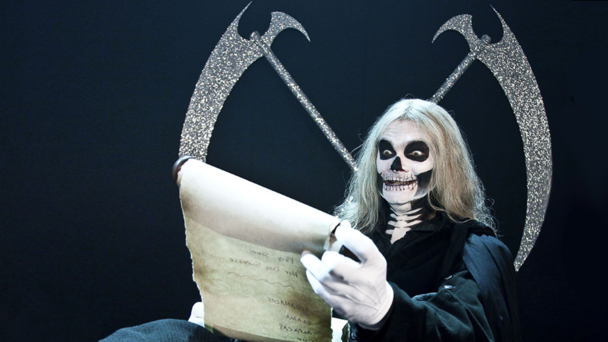 Horrible Histories favourite Death of 'Stupid Death' fame presents his very own show full of spooky highlights.
We get a good look around his home as he reveals his creepiest moments: a Tudor family showing us their ghostly superstitions and Vikings demonstrating how to become truly terrifying to your enemies. Death sings about his favourite scary thing with some very creepy friends.
FM
Day and time to be confirmed