Parade's End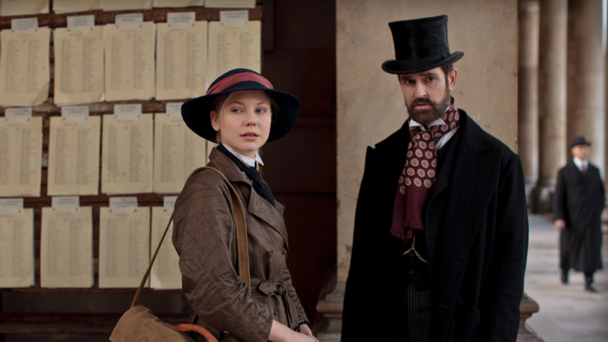 Vicious rumours about Christopher abound, leading to tragedy at his family estate, Groby. Sylvia finds a new admirer who proves a distraction as the war continues and Valentine moves to London. Meanwhile Edith and MacMaster plan a new life together.
Widely acknowledged as one of the literary masterworks of the 20th Century, Ford Madox Ford's quartet of novels Parade's End is adapted into a five-part drama by playwright and screenwriter Sir Tom Stoppard. The drama is directed by multi award-winning film maker Susanna White and stars Benedict Cumberbatch and Rebecca Hall.
Cast: Christopher Tietjens is played by Benedict Cumberbatch, Sylvia Tietjens by Rebecca Hall, Valentine Wannop by Adelaide Clemens. Other cast includes Janet McTeer as Mr Satterthwaite, Stephen Graham as Vincent MacMaster, Rupert Everett as Mark Tietjens, Miranda Richardson as Mrs Wannop and Anne-Marie Duff as Edith Duchemin.
LV
Confirmed for Friday 7 September on BBC Two at 9.30pm - 10.30pm
Ep 3/5
Friday 7 September