Divine Women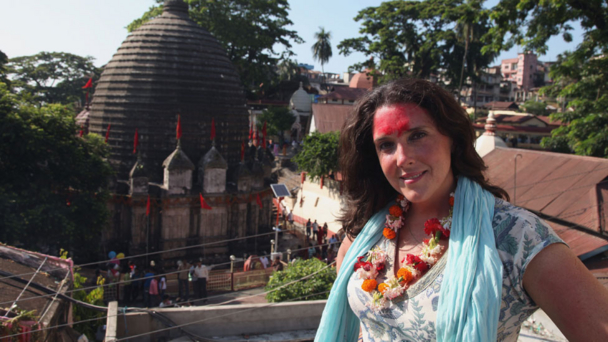 In this three-part series award winning historian, Bettany Hughes sets out on an epic journey across continents and back in time to trace the hidden and, often controversial, history of women in religion.
From Ancient Greece and Rome to China and India, she uncovers stories which unlock a secret history of the world: one which still affects us today.
From the dawn of time humans have felt the need to worship, to find a purpose and bring a shape to human existence. Women have always been at the heart of our understanding of the divine but, Hughes argues, this part of our history has often been ignored, buried away.
In this first episode, Hughes goes back to the beginning of time and visits the world's oldest religious site to find startling evidence that women were there, at the very birth of organised religion. She finds the evidence of the origins of the worship of the female form and traces the development of goddess worship.
Bettany then visits a world where goddesses ruled the heavens and earth and reveals why our ancestors thought of the divine as female. Travelling across the Mediterranean and the Near East, she goes to remote places where she encounters fearsome goddesses who controlled life and death including the formidable goddesses Kybele and Gaia – the former was called on to save Rome in her hour of need. And she ends up in modern day India, where the goddess is still a powerful force for thousands of Hindus. Immersing herself in the excitement of the Durga Puja festival, Bettany experiences goddess worship first hand and finds out what she means to her devotees.
JP2
Ep 1/3
Wednesday 11 April
9.00-10.00pm
BBC TWO and BBC HD