Strictly Come Dancing 2012
Strictly is back with more glitter and glamour than ever before...
The Men
Colin Salmon
One of the UK's leading actors, Colin Salmon has found fame alongside stars such as Pierce Brosnan and Dame Judi Dench. He has starred in three Bond films as Charles Robinson: Die Another Day, Tomorrow Never Dies and The World Is Not Enough alongside numerous other TV and film roles including blockbuster Resident Evil and Doctor Who. An avid football supporter and once ranked in People magazine's poll of 50 Most Beautiful People in the world, Colin could be set to thrill on the Strictly dance floor.
What made you decide to sign up for Strictly this year?
I absolutely love dancing and I know three ex-champions - Darren Gough, Mark Ramprakash and Tom Chambers - and they all had a ball, but the only advice they have given me is to look after my feet!
What are you looking for in a dance partner?
I think you look for the same qualities as someone you might act with - someone who is honest and someone who has patience.
What do your family and friends think?
My wife has been on at me for ages to do it and I wasn't sure, but I hit a certain age and I decided that it was time to have some fun! Those people I have told are really excited, a lot of people in my life have always been very supportive and this is for them really.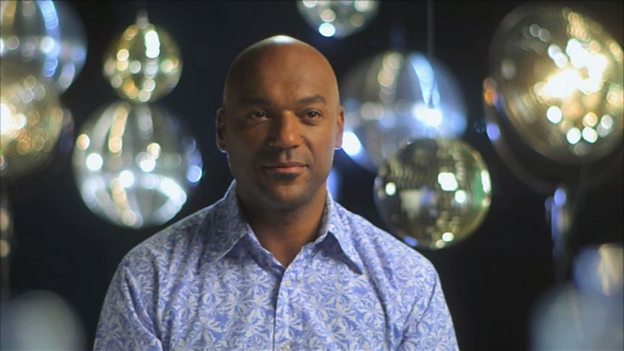 Johnny Ball
Johnny Ball is known to millions for popularising science and maths. With a career spanning over 40 years, he has written and presented 23 solo television series including Think Of A Number, Think Again, Johnny Ball Reveals All and presented Playschool for 17 years. Today he spends his time travelling the country giving presentations on maths and science to schools and businesses, plus he is proud dad of It Takes Two presenter Zoe Ball. As the oldest ever contestant on Strictly will Johnny?s old school charm and experience see him through to the final?
What are you most looking forward to about Strictly?
Meeting the other contestants and especially the dancers, who are all so fit and healthy. The way the group becomes one big self-supportive happy family is perhaps the greatest attraction in doing the show.
How would you rate your dancing skills out of 10?
It is not how I rate them. It is how Craig will rate them - I'd hate to be the first contestant to get a minus score from him.
How do you feel about being the oldest contestant ever to take part in Strictly?
Thank God they've asked me now. Imagine if they'd waited another 20 years.
What does your daughter think about you doing Strictly - has she given you any tips or advice?
I kept it secret from Zoe for over six weeks, which I hated doing, as we tell each other everything. She is over the moon with excitement. I know that on It Takes Two she will be as impartial as is possible for a girl who loves her dad. For me, the great worry is causing her embarrassment.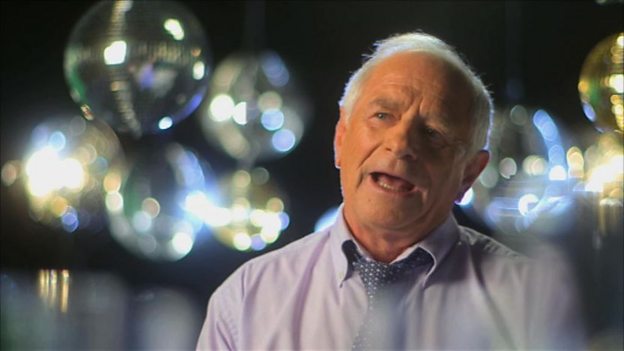 Louis Smith
British gymnast Louis Smith is a master of his craft after winning a silver medal on the pommel horse at this year's London 2012 Olympics, narrowly missing out on the gold on execution points. He also formed part of the team that took the bronze in the men's artistic team all-around at the games this year. Straight from London 2012, self-assured, determined and fresh from captaining this year's men's GB gymnastics team is Louis set for victory again?
What made you decide to sign up to Strictly this year?
It's a very prestigious show, it's definitely one of the best shows on TV at the moment, and I think it's an honour as well as being great fun to be part of the show. Coming off the back of the Olympics and having been on such a high, I think this is one of the only shows that can match that in terms of the adrenalin buzz and being part of something special.
What are you looking for from your professional dance partner?
Someone to be very strict and keep me on the straight and narrow! I need someone who is not shy about putting in the hours in training. I don't think me being a gymnast means I'm going to do amazingly well, I'll have to learn the routines and you can make mistakes, you can trip. I tried on the Latin dance shoes and nearly rolled my ankle! It'll be tough but I'd like to think the girls will be fighting over me!
You are clearly competitive in your day job - do you think you will be when it comes to Strictly too?
I am a very competitive person and I definitely want to do well. Win is a big word, and if you say that then you put yourself under a lot of pressure. But I definitely want to go all the way.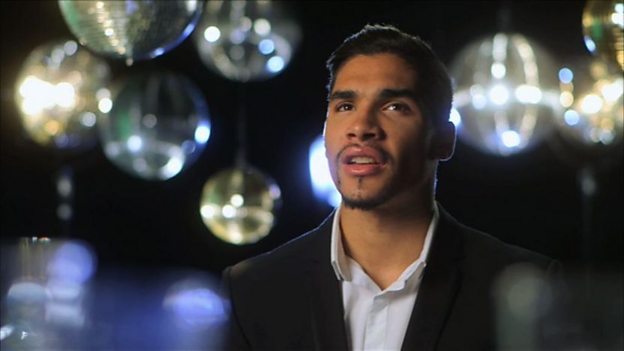 Michael Vaughan
Former England cricket captain Michael Vaughan was ranked one of the best cricket players in the world following the 2002/3 Ashes, in which he scored 633 runs. He was the captain of the England team when they regained the Ashes in 2005, 18 years after having last won the trophy and captained England in 51 Tests, winning 26 (a national record). Now retired, Michael is a professional commentator for all of England's major cricket games. But with cricketers Mark Ramprakash and Darren Gough both winning in previous years, will Michael make it past the first innings or be stumped from the start?
What are you most looking forward to about Strictly?
I'm looking forward to meeting new people, but mostly I am very nervous. It's quite petrifying, in my profession I am used to playing cricket in front of thousands of people but I had done it since I was eight - this is something completely different.
Two cricketers have won the show in previous series, are you feeling any pressure?
I am here to prove that most cricketers are more like Phil Tufnell and can't dance! Gough and Ramprakash were amazing, Ramprakash in particular was a natural, he should be on stage - maybe he could be my coach?!
How would you rate your dancing out of 10?
Around 3am I am alright - anything before that is not worth talking about, I'm rubbish.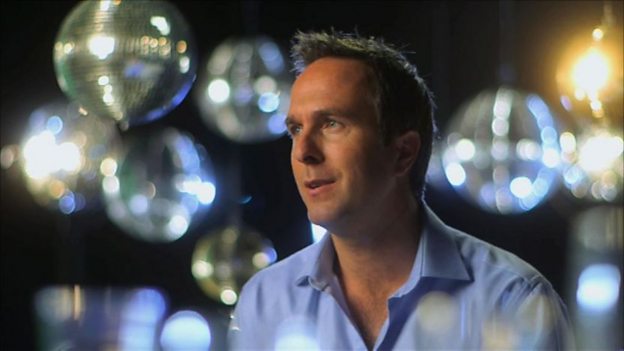 Nicky Byrne
Nicky Byrne is a singer/songwriter and one quarter of famous Irish pop band Westlife, one of the most successful bands of the 90s and 2000s. The group sold over 45 million records worldwide, accumulated 14 number-one singles in the UK and had 26 top ten singles over their 14 year career, performing for the last time together in June 2012. Will success be against all odds or will Nicky's musical background and Irish charm see him through to the final?
What made you decide to do Strictly this year?
As a band we performed on Strictly a couple of times and I remember always looking at the contestants and seeing the fear in their eyes and thinking this has a real buzz and excitement about it. So when Westlife ended and I was thinking about what I was going to do next, I jumped at the chance to do Strictly.
So how would you rate your current dancing skills out of 10?
Raving in a club when I was 15 or 16 years old I would say I was about a seven or eight out of ten. When it comes to a Westlife dance routine eight or nine, but ballroom dancing I have absolutely no idea, maybe a minus ten!
Do you think you might be the one to lift the glitterball trophy this year?
I'm confident and will give it a good shot, but I've seen how good Harry was last year and he looked like Patrick Swayze, I keep thinking 'I can't do that!' But there is no point being competitive until I know how good I am - I could be the joker of the pack!
Richard Arnold
Housewives favourite Richard Arnold is a firmly established journalist and presenter who became known as the cheeky showbiz reporter on GMTV. He appeared on the show for 13 years, leaving in 2010. He has hosted numerous shows since including Loose Lips, and The Planet's Funniest Animals and also has a weekly column in Hello! magazine. In June 2012 he returned to ITV Breakfast as Showbiz Editor for Daybreak. Fun and flamboyant, will Richard have the insider scoop and impress the judges?
What are you most looking forward to about Strictly?
Up until my costume fitting it was the lustre and the lycra! But then I discovered that the latin pants cut you higher than is faintly decent, and saw a muffin top in the mirror Delia would be proud of. It dawned on me that it's not everyone who can carry off marabou under a mirror ball on a Saturday night. It didn't help when the wardrobe department also had to slash my shirt at the back to help me get in it!
How do you rate your chances out of ten and should your fellow contestants be worried?
A loose four! I delude myself as best as the next man that I can tear up the rug on a Saturday night after a spot of sauce in the right company but co-ordination is not a skill I'm renowned for. I used to be first on the dance floor and last to leave but when you ripen into middle youth, it pays to develop exit skills before the lights come up!
A number of colleagues from breakfast telly have taken part. Have any of them asked for any tips?
I haven't told a soul about Strictly! I know how nervous they all were about taking part and I could see the fear in their eyes every Friday before they were due to take part, as palpable as their relief on the Monday when they'd survived another week. Not one of them regrets it, though, and I know they still miss the frocks. Andrew Castle especially, but then he has the physique of a tennis pro.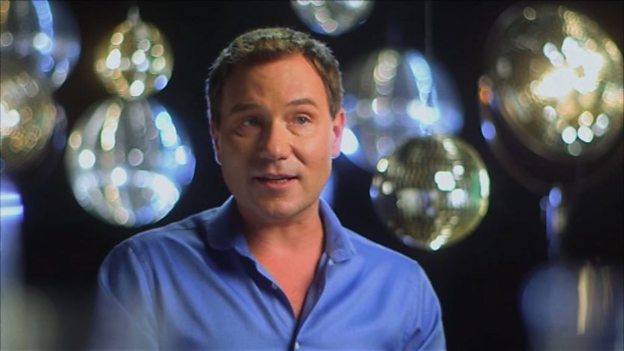 Sid Owen
Actor Sid Owen is most famous for playing EastEnders character Ricky Butcher, the loveable, hapless mechanic and long suffering husband of Bianca. He played the character on and off for nearly 25 years until his recent departure in June 2012, making him one of the most recognizable faces on UK television. Sid previously ran a restaurant in France and became a published author in 2007 with his cookery book Life on a Plate: The Journey of an Unlikely Chef - he's a man that can sing, act and cook - but can he dance?
Why have you decided to take part in Strictly this year?
I have enjoyed watching the show over the years and I have had lots of friends that have taken part in it. They have all always really enjoyed it, so I thought it was my time to give it a go! I am really looking forward to the whole experience, but mainly learning to dance and getting dressed up in all the outfits every weekend.
What qualities are you looking for in your dance partner?
I don't mind, they are all great dancers, but I suppose I am looking for patience most of all - I'm not a dancer so feel like a bit of an underdog, but it gives me more motivation to work hard and get better.
How would you rate your dancing out of 10?
Not very highly - I don't think I'm a very good dancer. Even at parties I'm the boring one who stands at the bar and hardly moves, I just sway in time to the music at the side and stay off the dancefloor!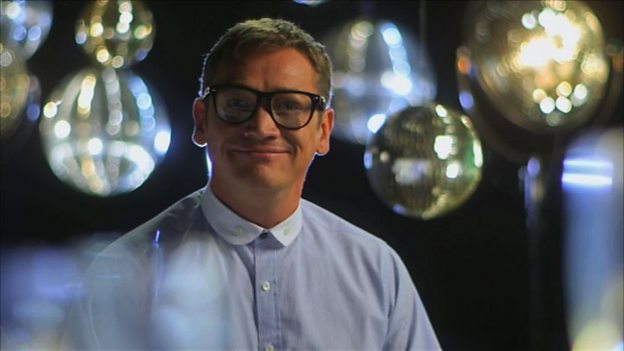 Search the site
Can't find what you need? Search here
Related Media Centre Links