Sherlock
Sherlock returns to BBC One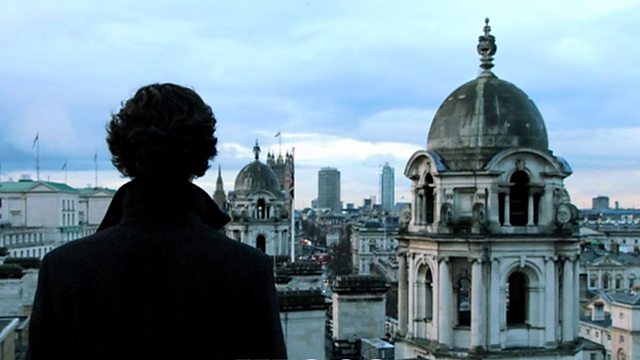 Sherlock
Date: 19.12.2013
Last updated: 25.03.2014 at 13.21
Ahead of Sherlock returning on New Year's Day on BBC One at 9pm, this media pack includes an exclusive video interview with creators Steven Moffat and Mark Gatiss, plus Q&As with Benedict Cumberbatch, who plays Sherlock, and Martin Freeman, who plays John Watson.
The question on everyone's lips will finally be answered when Sherlock returns with three brand-new action-packed adventures. How did he do it? And how will John take the news that his best friend faked his own death? What will Sherlock think when he finds out John has fallen in love with Mary Morstan? She's sensible, quick-witted and not at all taken in by Sherlock's posturing. Once again, the game is on for Sherlock and John in the first episode of the new series, The Empty Hearse, written by Mark Gatiss.
A Sherlock prequel, Many Happy Returns, will go live on BBC iPlayer on Christmas Eve.
Sherlock is written and created by Steven Moffat and Mark Gatiss, and inspired by the works of Sir Arthur Conan Doyle. Sherlock is produced by Sue Vertue and the executive producers are Beryl Vertue, Mark Gatiss and Steven Moffat for Hartswood Films, Bethan Jones for the BBC and Rebecca Eaton for Masterpiece.
The drama was commissioned by Danny Cohen, former Controller of BBC One (now Director of BBC Television) and Ben Stephenson Controller, Drama Commissioning, BBC.
CD5
Search the site
Can't find what you need? Search here
Related Media Centre Links
Related Programme Information