Diverse musical offerings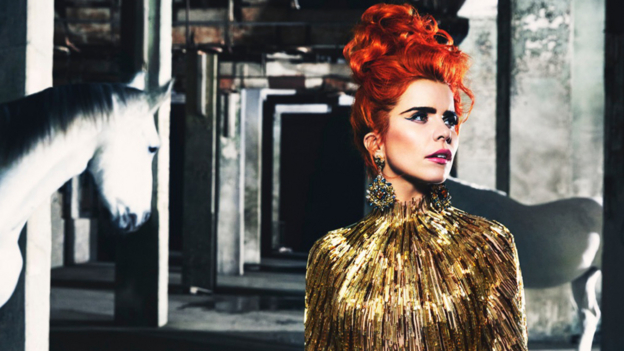 The Proms remains committed to programming a broad and eclectic range of musical events. This season's diverse offerings include:
Doctor Who Prom (13 & 14 July)
In its 50th-anniversary year, Doctor Who returns to the Royal Albert Hall after the hugely popular 2008 and 2010 Proms with two special concerts. The winning entries from the Doctor Who 'Create a Soundtrack' competition will be performed during the Proms.
Gospel (16 July)
In what will be the fi rst-ever Proms performance entirely dedicated to gospel music, Pastor David Daniel hosts the London Community Gospel Choir, People's Christian Fellowship Choir, London Adventist Chorale, Muyiwa & Riversongz and a number of community choirs through a Late Night programme of soulful, spirit-fi lled music.
Naturally 7 (29 July)
American a cappella group Naturally 7 make its Proms debut in a Late Night programme of R&B and beatboxing, showcasing the distinctive 'Vocal Play' style which has propelled it onto the world stage in recent years.
Frank Zappa: The Adventures of Greggery Peccary (31 July)
The Aurora Orchestra and its Principal Conductor Nicholas Collon give a rare performance of Zappa's The Adventures of Greggery Peccary in a Late Night Prom which also includes the UK premiere of Philip Glass's Symphony No. 10.
Urban Classic (10 August)
A further collaboration between the BBC Symphony Orchestra, Fazer and Jules Buckley, who earlier this year gave Urban Classic concerts both at the Barbican and in Waltham Forest, this Prom combines iconic classical with contemporary urban artists Laura Mvula and Maverick Sabre and will be broadcast simultaneously on BBC Radio 3, BBC Radio 1 and BBC Radio 1Xtra.
John Wilson and Hollywood Rhapsody (26 August)
John Wilson and his John Wilson Orchestra return for a fifth consecutive season to present an evening of glitz and glamour paying tribute to the unsung Hollywood composers from the 1930s onwards whose classic scores drove and defi ned Hollywood's Golden Age.
Django Bates (28 August)
Composer and multi-instrumentalist Django Bates leads his trio, Belovèd, and the Norrbotten Big Band in a Late Night jazz Prom inspired by the legendary Charlie Parker whose music will be interspersed with the UK premiere of Bates's own composition, The Study of Touch.
Film Prom (31 August)
Keith Lockhart and the BBC Concert Orchestra journey through some of the most iconic movie soundtracks of the 20th century, from Stanley Kubrick's 2001: A Space Odyssey, Alien and Star Wars, to Walton's theme to Battle of Britain and the late Richard Rodney Bennett's suite from Lady Caroline Lamb.
India (12 August)
India's rich and vibrant musical heritage is celebrated in the world premiere of Nishat Khan's BBC commission The Gate of the Moon (Sitar Concerto No. 1), performed by the composer himself, and Holst's Indra, a musical portrayal of the Hindu god of rain and storm, both of which will be broadcast live on both BBC Radio 3 and BBC Asian Network. Two further world premieres by Indian-born British-based composers are Naresh Sohal's The Cosmic Dance (2 August) and Param Vir's Cave of Luminous Mind (21 August).
6 Music Prom (12 August)
BBC Radio 6 Music's Steve Lamacq and Radio 3's Tom Service join forces to present an eclectic Late Night Prom led by singers Cerys Matthews and Laura Marling and punk rockers The Stranglers alongside the London Sinfonietta, which will be broadcast simultaneously on BBC Radio 3 and BBC Radio 6 Music.
World Routes Prom (22 August)
Now in its fourth year, BBC Radio 3's World Routes Academy turns its focus to the music of Azerbaijan. In a Late Night Prom, this year's protégée, 18-year-old self-taught singer Fidan Hajiyeva is joined by her mentor, the Azerbaijani music master Gochaq Askarov, to give audiences the chance to hear the results of their collaboration alongside performances from Malian musicians Tinariwen and Bassekou Kouyaté & Ngoni Ba.
Search the site
Can't find what you need? Search here