Our Girl
The drama returns to BBC One with a five-part series
Our Girl
Date: 12.08.2014
Last updated: 13.08.2014 at 14.21
Our Girl returns to BBC One with a five-part series written by Tony Grounds and made by BBC Drama Production. The series follows 2013's highly successful single drama which drew a consolidated audience of 6.3 milllion and received a nomination at the RTS Awards for Best Single Drama.
Lacey Turner plays the unstoppable Molly Dawes who, having been born and raised in East London with few prospects, went from nobody to a soldier in the Royal Army Medical Corps. Six months later from where we last saw her after completing her initial training, Molly is deployed to Afghanistan as a serving medic. As one of the last missions before the British Army withdraws from the country, Molly is thrilled to be joining the platoon but makes a bad first impression on their leader, Captain James (Ben Aldridge). Things only get worse when Molly discovers Smurf (Iwan Rheon), a face from the past she'd rather forget, is a member of the platoon. As Molly feels the pressure to prove herself, a growing friendship with a local Afghan girl puts Molly in a precarious position with more than her reputation in jeopardy.
Molly is forced to grow up quickly by the unforgettable experiences she faces, and the extraordinary challenges she'll share with the platoon will give them almost as much importance in her life as her family. Afghanistan will change Molly's view of life in ways she could never have foreseen - and shape the character of our girl forever.
Our Girl was commissioned by Charlotte Moore, Controller, BBC One and Ben Stephenson, Controller of Drama Commissioning. The executive producers are Caroline Skinner and Tony Grounds. The producer is Ken Horn. The series is directed by Anthony Philipson and Richard Senior.
SA2
Cast
Molly Dawes – Lacey Turner
Captain James – Ben Aldridge
Smurf – Iwan Rheon
Corporal Kinders – Arinze Kene
Nude-Nut – Ade Oyefeso
Baz Vegas – Charley Palmer Merkell
Fingers – Sean Ward
Dangleberries – Lawrence Walker
Mansfield Mike – Nick Preston
Brains – Simon Lennon
Major Beck – Adam Astill
Belinda Dawes – Kerry Godliman
Dave Dawes – Sean Gallagher
Search the site
Can't find what you need? Search here
Related Media Centre Links
Trail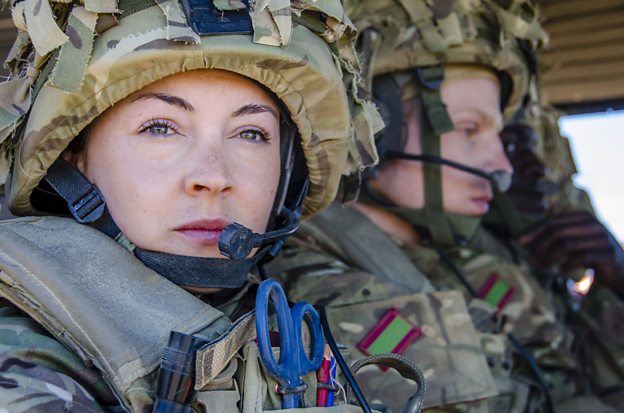 BBC One - Our Girl