Legacy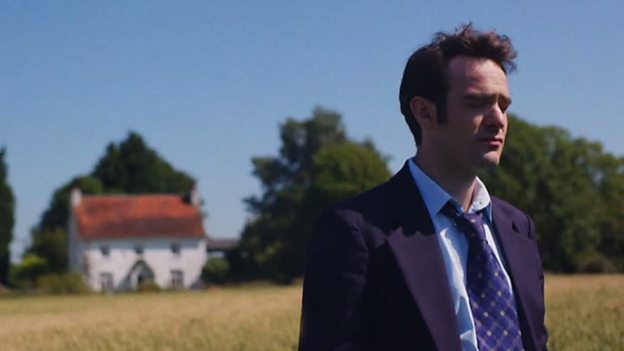 Date: 04.11.2013
Last updated: 25.03.2014 at 13.21
Legacy is a 90-minute single film from a screenplay by award-winning writer Paula Milne (The Politician's Husband, Endgame), based on the novel by Alan Judd and produced by Slim film+television for BBC Two.
A gripping espionage thriller, it is directed by BAFTA-winning Pete Travis (Dredd, Endgame, Omagh) and reunites Paula and Pete for the first time since their collaboration on Endgame (for which they won the George Foster Peabody Award).
It's 1974, in the middle of the Cold War. The three day week, petrol rationing and industrial strife has plunged Britain into a state of emergency. Against this turbulent backdrop, Charles Thoroughgood, a trainee spy in MI6, Britain's Secret Intelligence Service, is asked to revive his former friendship with Viktor Koslov, a Russian diplomat he knew at university with a view to 'turning' him. But Viktor has his own agenda and reveals a shocking truth about Charles' own family that threatens to derail him, both personally and professionally. 
He is catapulted into a dangerous personal odyssey to uncover the truth but finds himself drawn into a lethal KGB plot to mount an attack within the UK.
His life is further complicated by a relationship with the wife of another agent. He is forced to realize that betrayal can take many forms. 
Legacy was commissioned by Ben Stephenson, Controller, BBC Drama, and Janice Hadlow, Controller, BBC Two. The film is executive produced by Simon Crawford Collins, Paula Milne and Alan Judd for Slim film+television and Lucy Richer for the BBC.
Legacy is directed by Pete Travis and produced by Rob Bullock (Suspicions Of Mr Whicher, Case Sensitive). Rebecca Ferguson (Spooks) is script executive.
Legacy is part of BBC Two's Cold War Season, which will also include a series of factual commissions exploring the cultural and political upheaval of a tumultuous period in history that divided the globe in half and shaped the modern world.
RN
Cast list
Charles Thoroughood – Charlie Cox
Anna March – Romola Garai
Hookey – Simon Russell Beale
Martha – Geraldine James
Hugo March – Christian McKay
Eva Pym – Olivia Grant
Gerry – Richard McCabe
Viktor Koslov – Andrew Scott
Search the site
Can't find what you need? Search here