Indian Ocean with Simon Reeve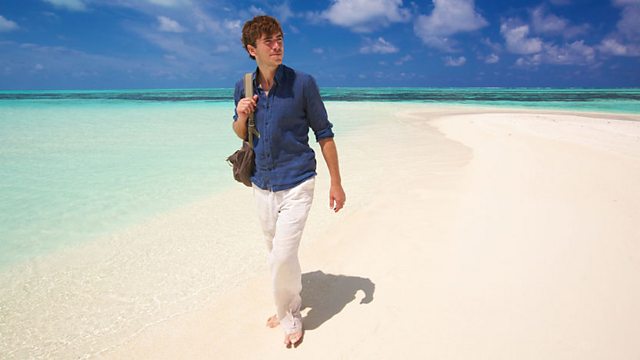 Date: 03.04.2012
Last updated: 25.03.2014 at 13.20
In his greatest adventure yet, Simon Reeve travels around the Indian Ocean, uncovering stories from some of the world's most remote, dangerous and beautiful locations in a new six-part series for BBC Two.
Starting his journey in South Africa, Simon travels around the coast of the Indian Ocean, heading up the east coast of Africa, around India and back down the western coast of Indonesia to Australia.
The extraordinary adventure takes him to 16 countries as he braves the horrors of Mogadishu in Somalia, perhaps the most dangerous place on the planet, and travels on to the beautiful Maldives, Mauritius and the Seychelles.
On his journey Simon dives with sharks, patrols with Dutch Special Forces, goes underwater spear-fishing, dines in an underwater restaurant, stumbles into a drug-den, visits a 5-star seaside palace housing thousands of refugees and has close encounters with the amazing wildlife of the Indian Ocean, including lemurs, penguins, dolphins, elephants and manta rays.
Throughout the epic journey, Simon travels with his trademark enthusiasm, humour and curiosity, exploring parts of the world few other outsiders get to see. The BBC film-crew accompanying him have been capturing stunning images around the ocean from land, sea and air, ensuring this series will be one of the major television travel events of 2012.
Simon said: "Travelling around the Indian Ocean was an extreme and extraordinary adventure that took me from the horrors of Mogadishu to the beauty of the Maldives. I went to some of the most incredible places on the planet and got my feet onto picture-postcard beaches I previously only imagined in my dreams.
"But the journey wasn't just about sunny beaches. I'm really keen for viewers to understand more about the lives of people who live around the Indian Ocean, so the team and I delved into stories of poverty, conflict, drugs, smuggling, and piracy.
"It was fascinating to explore this incredible region, on a journey that showed me there's so much more to the Indian Ocean than just gorgeous holiday islands. The Indian Ocean is a vast, stunning and tantalising area of our world."
MH
Clips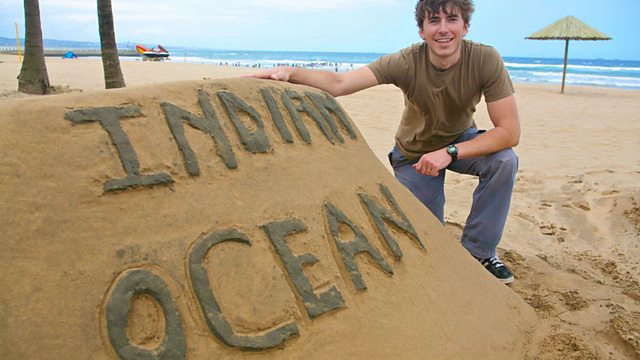 Simon snorkels and free-dives with dozens of manta rays, some of the largest and most graceful fish in the Indian Ocean.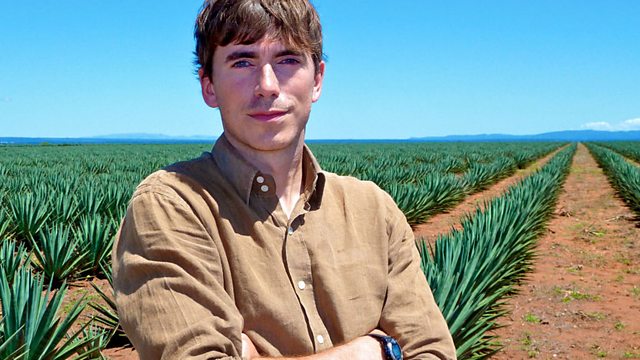 Simon joins a group of fishermen catching tuna in the Maldives.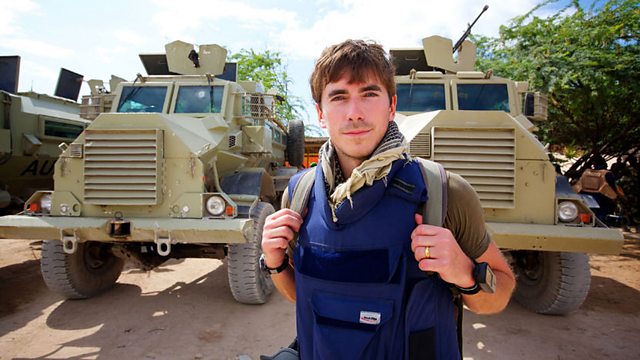 In war torn Mogadishu Simon travels with Ugandan soldiers from the African peace keeping force AMISOM.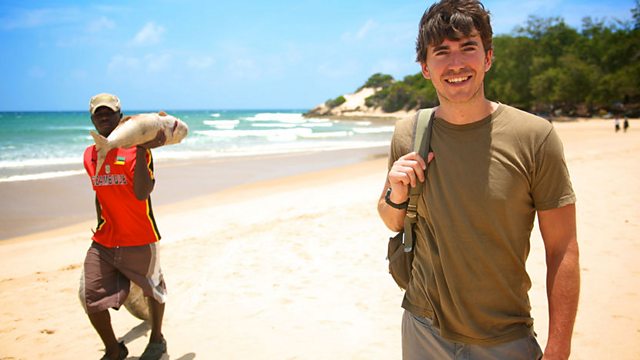 In an extraordinary encounter Simon accompanies local fishermen as they land a huge bull shark in their tiny boat.
Search the site
Can't find what you need? Search here