Doctor Who - The Time Of The Doctor
The Doctor returns for a Christmas Special on BBC One
Doctor Who – The Time Of The Doctor
Date: 12.12.2013
Last updated: 25.03.2014 at 13.21
This Christmas Day (7.30pm) sees the Doctor return to BBC One in a new adventure: Doctor Who – The Time Of The Doctor. The media pack contains an exclusive video interview with Matt Smith, plus Q&As with key cast and lead writer/executive producer, Steven Moffat.


Synopsis
Orbiting a quiet backwater planet, the massed forces of the universe's deadliest species gather, drawn to a mysterious message that echoes out to the stars - and amongst them, the Doctor.
Rescuing Clara from a family Christmas dinner, the Time Lord and his best friend must learn what this enigmatic signal means for his own fate and that of the universe.
Written by Steven Moffat
Directed by Jamie Payne
Produced by Marcus Wilson
Executive Produced by Steven Moffat and Brian Minchin
JP4
Trailer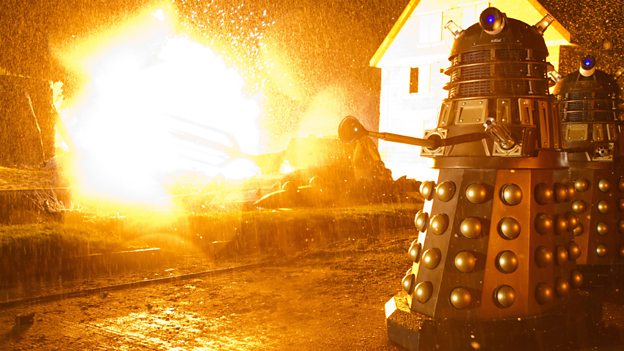 Search the site
Can't find what you need? Search here
Related Media Centre Links