Christmas on BBC Television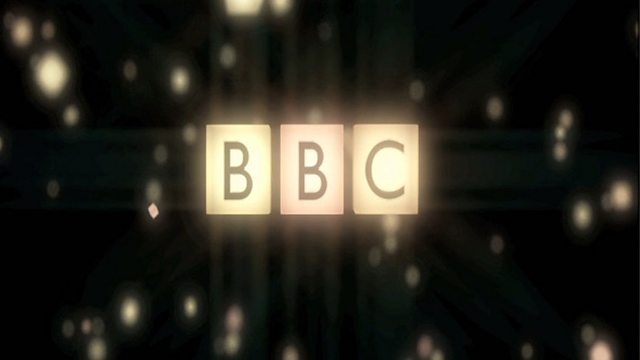 Date: 21.11.2011
Last updated: 25.03.2014 at 13.20
There's plenty for the whole family to enjoy this Christmas on the BBC as we bring you a bumper feast of festive delights. From a sleigh load of brand new programmes, to a stocking full of seasonal specials, we will be showcasing the very best of Christmas TV.
Leading the line up of quality drama is a bold adaptation of Charles Dickens' Great Expectations, featuring a sensational array of talent including Ray Winstone, Gillian Anderson, David Suchet and Douglas Booth.
In another adaptation, Mary Norton's classic children's books will be brought into the twenty-first century in a brand new action packed adventure film The Borrowers, starring Stephen Fry, Victoria Wood and Christopher Eccleston.
The story of children's book The Gruffalo's Child is told through a magical animation and voiced by an impressive cast of Shirley Henderson, Helena Bonham Carter, Rob Brydon, Robbie Coltrane, James Corden, John Hurt and Tom Wilkinson.
There will also be a gripping Doctor Who Christmas Special where the Doctor Matt Smith will be joined by a stellar cast including Claire Skinner, Bill Bailey, Arabella Weir and Alexander Armstrong.
If it's laughs you're after then we have got some crackers in store for you this year.
Two brand new episodes of Absolutely Fabulous will see Jennifer Saunders and Joanna Lumley reprise their celebrated roles as the champagne swigging Edina Monsoon and Patsy Stone. They will be joined by the original cast of Julia Sawalha as Saffy, June Whitfield as mother and Jane Horrocks as Bubble.
Sir David Jason is back in a comedy role on BBC One for the first time in 20 years leading the cast of The Royal Bodyguard, and Sue Johnston stars in a new heart warming Christmas comedy, Lapland.
Leading the laughs on BBC Two this yuletide will be brand new four part comedy adventure series The Bleak Old Shop Of Stuff. Kicking off the series there will be a one hour Christmas special featuring an impressive cast of Robert Webb, Katherine Parkinson, Stephen Fry, David Mitchell, Celia Imrie, Pauline McLynn and Johnny Vegas.
There will be a Michael McIntyre Christmas Special to look forward to and Christmas editions of Mrs Brown's Boys, Rev., Outnumbered, John Bishop's Britain, Have I got News For You and The Graham Norton Show.
The Strictly Come Dancing Christmas Special will bring some seasonal sparkle to the Christmas schedule with five new celebs donning their sequins and dancing shoes to battle it out for the crown of Strictly Christmas champ.
Spreading a bit of Christmas cheer will be a one off special edition of Jim'll Fix It. Presented by Shane Richie the programme will see a whole new generation of children have their dreams fixed for them.
In this year's Top Gear Special, Jeremy Clarkson, Richard Hammond and James May set out to boost the British economy by embarking on a trade mission to India. Equipped with three old British cars and a range of uniquely British products, they set off on an epic road trip across one of the world's most fascinating and challenging countries.
Aled Jones introduces a very festive Songs of Praise, Big Sing from London's Royal Albert Hall, meanwhile Carols from King's tells the Christmas story, assisted by carols from the world famous Chapel Choir of King's College, Cambridge.
Heralding the 2012 bicentenary celebrations of Charles Dickens, Dickens on the BBC includes the award winning documentary strand Arena on BBC Four, which opens the door on the vast Dickens onscreen archive that has been generated over a century across the globe. On BBC Two, Sue Perkins exposes the lesser known reality of the Dickens family Christmas, looking at the marriage of Charles Dickens through the eyes of his wife, Catherine in Mrs Dickens's Family Christmas, and Armando Iannucci uses Dickens' masterpiece David Copperfield to unpick the language and analyse the characters to explore the revolutionary development of Dickens as a storyteller.
George Entwistle, Director of BBC Vision, says "At the heart of our 2011 Christmas offering, we have a number of programmes inspired by the work and life of one of Britain's greatest writers, Charles Dickens. From a bold adaptation of Great Expectations to a brilliant new comedy The Bleak Old Shop Of Stuff, and high quality documentaries from Armando Lannucci and Sue Perkins, we have something to keep every member of the family entertained over the festive period.
"With the return to our screens of Absolutely Fabulous and Sir David Jason, with the Royal Bodyguard, it will be truly unmissable television here on the BBC this Christmas.''
Notes to Editors
Information on all religious programming on the BBC this Christmas will be announced shortly.
Channel Summaries
BBC One and BBC One HD
Additional highlights on BBC One and BBC One HD include a new three part drama series Young James Herriot, which will see Iain De Caestecker in the title role and will chart the college days of the famous Yorkshire Dales vet.
Eddie Izzard, Jason Flemyng, Steven Mackintosh, Larry Mills and Geoffrey Palmer star in Lost Christmas – an urban fairytale from the backstreets of Manchester and there will be a Christmas edition of Holby City.
There will be high drama in an explosive episode of EastEnders when a fire at the B&B sends shockwaves through the square with devastating consequences.
Ensuring everyone has a white Christmas; a one hour special of Frozen Planet will bring together the highlights of the series and take viewers on a spectacular journey through the entire polar year.
In addition Alan Yentob presents a two part Imagine special looking at the philosophy and ideas behind stand up comedy with insight from some of Britain and America's most popular comedians.
The One will celebrate the careers of three comedy legends - Jasper Carrott, Griff Rhys Jones and Lenny Henry. Each will be the focus of their own special show featuring a mix of old and new characters, great sketches and big name guest stars.
On top of this there will be a Question of Sport Special as well as a Winter Wipeout and Top Of The Pops Christmas Special which will be packed with performances from the brightest pop stars from 2011.
There will also be a special screening of Take That's recent Progress Live tour, which was recorded earlier this year at the City of Manchester Stadium.
Film premiers on BBC One include Tropic Thunder, Monsters Vs Aliens, Ratatouille, Madagascar 2: Escape to Africa.
Christmas just wouldn't be the same without BBC Sports Personality of the Year. Sue Barker, Gary Lineker and Jake Humphrey present this year's star-studded event which features some of the greatest names in world sport, and climaxes with the presentation of the coveted BBC Sports Personality of the Year trophy - an award chosen by viewers live on the night from a shortlist of 10 contenders
BBC Two
Serving up a mouth watering selection of Christmas cookery treats on BBC Two, Lorraine Pascale will show us how to throw together a last minute Christmas meal in Lorraine's Last Minute Christmas, and The Hairy Bikers' Christmas Party sees the bikers host an adventurous finger food buffet.
In Raymond Blanc's Christmas Feast, Raymond reveals the secrets of a Mediterranean inspired Christmas feast, and Rick Stein takes inspiration from his recent journey across Spain to create a series of dinner table delights in Rick Stein's Spanish Christmas.
For those with curious minds, Professor Brian Cox will present a lecture on some of the most challenging concepts in physics to an audience of famous faces, scholars and amateur enthusiasts in A Night With The Stars. And Monty Don, Carol Klein, Joe Swift and Rachel De Thame show us how to make the most of our winter gardens in a Gardeners' World Christmas Special.
Adding a bit of musical sparkle will be A Musical Nativity with John Rutter. Telling the Christmas story through music it features some of Rutter's most popular music alongside other Christmas favourites close to his heart.

Opera will also be in our seasonal stocking with Antonio Pappano building on the success of Opera Italia to give an in depth look at Puccini's Tosca – starring some of the hottest opera names on stage today. The programme is followed by a powerful recorded performance of a Royal Opera House production of Tosca under the baton of Pappano himself. And, Darcey Bussell steps into the shoes of her Hollywood heroes to celebrate the extraordinary legacy of classic dance musicals in Darcey Bussell Dances Hollywood.
Films on BBC Two include: Young Victoria, Defiance, Revolutionary Road.
BBC Three
Don't Tell the Bride is back for a Christmas special where we see yet another groom attempting to throw his bride the perfect wedding, Christmas style. Shrek: Once Upon a Time will show the success story behind the four Shrek films, and BBC Three's annual romp through the people that have annoyed us the most is back in Most Annoying People 2011. Perennial slacker Don returns for an hour long Christmas special of the cult hit BBC Three sitcom How Not To Live Your Life and Robert Webb returns to take us through the Great Movie Mistakes 2011.
Films on BBC Three include Shrek, Cars, Wall- E, Bee Movie, Armageddon, Son of Rambow and Ratatouille.
BBC Four
BBC Four is celebrating an epic Christmas this year with a Timeshift special, How to make an Epic and the screening of a whole host of epic movies including Land of the Pharaohs, El Cid, Fall of the Roman Empire, Waterloo and the premiere of Mongol.
The Royal Institution's Christmas Lectures are back with renowned experimental psychologist Professor Bruce Hood delivering the demonstration packed, three-part series called Meet Your Brain.
There will also be a range of merry musical treats to enjoy over the festive season, as country music is celebrated in The Joy of Country and Country at the BBC. Whilst An Easy Listening Christmas will help you relax and get in the mood for a stress free Christmas. The programme will feature some classic songs in the easy style with this filmed concert. Guests include Carole King and Richard Hawley.
Bringing some festive cheer is Four @ The Fringe, whilst Charlie Brooker looks back on the year in Charlie Brooker's 2011 Wipe. Also on our screens, Roasts of Christmas Past will tell the story of the British Christmas meal as seen on the small screen. It will explore how celebrity chefs have cooked the festive feast on television over the decades and look at how each generation of TV chefs has attempted to put their own spin on turkey and all the trimmings. Contributors include Rick Stein, Ainsley Harriott, Anthony Worrall Thompson, Levi Roots, Stefan Gates and Jay Rayner.
In Night Night, an evening celebrating the night time itself, BBC Four will be marking the shortest day of the year with Dark Arts: Art of the Night, A-Z of the Dark and Songs of the Night.
In addition the channel will show the Alice Royal Ballet a new full length ballet created by choreographer Christopher Wheeldon and based on Lewis Caroll's famous story Alice in Wonderland.
Multi Platform
No need to wrestle over the remote control this Christmas as you can catch up on all your favourite programmes with BBC iPlayer.
Children's
To help keep the kids entertained over the festive season, there will be the CBeebies Christmas panto Strictly Cinderella, as well as an array of Christmas specials on the channel including Justin's House, Rastamouse; Timmy Time; Abney and Teal.
In addition Eddie Izzard, Jason Flemyng, Larry Mills and Geoffrey Palmer star in Lost Christmas an urban fairytale from the backstreets of Manchester.
Search the site
Can't find what you need? Search here
Related Media Centre Links