Bert & Dickie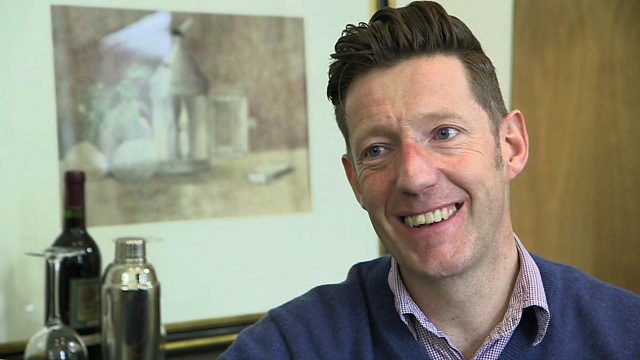 I thought the story of Bert and Dickie was very interesting but it was the idea of the nation getting back on its feet after the War that I found extraordinary."

William Ivory, Writer
Date: 25.07.2012
Last updated: 25.03.2014 at 13.20
Sixty-four years before the multi-billion-pound spectacular of London 2012, a cash-strapped, post-War Britain staged another, very different Olympics.
Written by William Ivory, directed by David Blair and starring Matt Smith and Sam Hoare, Bert & Dickie evokes the unique and inspiring spirit of those austerity games.
The 90-minute drama tells the remarkable story of Bert Bushnell and Dickie Burnell, two brilliant oarsmen who were thrown together to form an unlikely rowing pair just weeks before the 1948 London Games. At first Bushnell, a champion single skuller, objected to being teamed up with Burnell. But against all the odds, the duo rowed to Olympic gold in the double skulls event at Henley-on-Thames.
A passionate sports fan, Ivory, writer of such diverse screen hits as Made In Dagenham and Common As Muck, was drawn to the idea of a drama that summed up the the remarkable 'make do and mend' spirit that saw the Games staged in a post-War London in which there was no money to spend on new stadia or even athletes kit.
"I thought the story of Bert and Dickie was very interesting but it was the idea of the nation getting back on its feet after the War that I found extraordinary. When you think about what a huge industry the Olympics is now, Lord Burghley, who was then chairman of the British Olympic Committee, was told he was not getting a penny from the Treasury. So they made the Games happen through guile, threat and derring do," says the screenwriter.
"That generation that came through the depression and the austerity of the war had this great ability to make do and mend. There was so much self-sacrifice. The other thing I was interested in was the idea of duty. I'm quite a republican in a way but I have a huge love for my country. We do occasionally rise to a challenge and I wanted to celebrate that ability," he added.
At the heart of the story are Bert and Dickie, two very different young men, with very different motivations for wanting to win Olympic gold. While Burnell was an Old Etonian and Oxford Blue, Bushnell came from a working class family who worked on the Thames building and repairing boats.
Ivory was fortunate enough to meet Bushnell, shortly before he died in January, 2010.
"He was an extraordinary man. He was in his Eighties. He was very down to earth, he was still abrasive, quite tough, which I really liked about him. He was a winner, that's what he was. He was driven in a way that Dickie Burnell was not, he was much more of a gentleman sportsman," he explains.
In Ivory's screenplay both men are seeking to step out of the shadows of their fathers, John Bushnell, who wants his son to achieve something that eluded him as a young man, and Don Burnell, a giant of English rowing, who won Olympic gold in 1908.
"The drama juxtaposes these various battles. There are the internal battles of the country and the battle between Bert and Dickie. It's also about fathers and sons. Dickie had so much pressure to live up to his father's reputation whereas Bert's dad he was saying 'be better than me' which brought its own stresses," explains Ivory.
The drama was filmed on the Thames near Henley and in Surrey during six weeks last Summer.
Director David Blair faced a number of challenges, not least filming many of his key scenes on water.
"When anybody tells you anything about a film with anything shot on water it's an issue. Doing it within the confines of a boat is difficult. People on the river were telling me how the Hollywood movie the Social Network movie was shot here. They had a huge number of cameras and three weeks to film. We did most of our filming in a day and a half. It's very challenging," he said.
Fortunately for Blair, another potential challenge - getting audiences to believe that the familiar face of Matt Smith (aka Doctor Who) is playing an Olympic rower - was made easy by a simple pair of spectacles.
"I was immediately struck by how much Matt looked like Bert, he had the right hair colouring, the right amount of hair and when you added the glasses, he could have been his double. He is so well known as Doctor Who that it was a real bonus to have those glasses and they were wonderful for the period as well," he explains.
One of the biggest challenges for Smith and Sam Hoare was bringing rowing to life. The pair were given just a few short weeks to master the art of rowing on the Thames. They were helped by members of the world-famous Leander club.
Sam had some experience in boats, but Matt was a complete newcomer. Hoare admits it was hard - and sometimes wet - work.
"It's frustrating how easy it looks when you see people who can row. It looks like the easiest things in the world so I was quite surprised by how much more difficult it was. That's like any sport, the professionals make it look so easy," he explains.
The pair had their share of 'duckings'.
"I went in four times in all. I fell in twice in training, once on my own and once with Matt and then twice on camera, which is obviously mildly humiliating in front of the entire crew. They were very nice and didn't laugh. There were just a few looks that said 'that's not how Olympic rowers should row'," he smiles.
In many ways Bert and Dickie summed up the make-do-and-mend mentality of the 1948 Olympics.
"They didn't necessarily see eye to eye and didn't necessarily get on that well at first but things clicked together and they ended up winning one of only three golds in the Games," he says.
CI2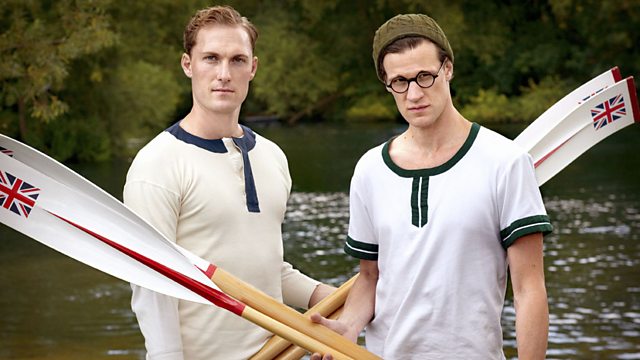 Search the site
Can't find what you need? Search here