BBC 6 Music launch the John Peel Lecture at The Radio Festival in Salford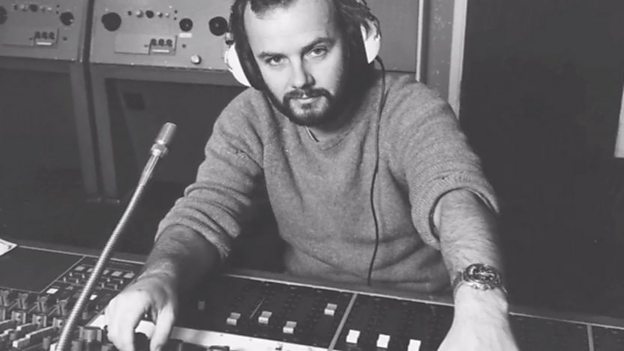 I'm really happy that 6 Music are honouring him in this way and that the people who kindly agree to participate will help ensure that his legacy will continue into the future."

Tom Ravenscroft
Date: 31.10.2011
Last updated: 18.03.2014 at 18.16
Tonight sees the launch of the inaugural BBC Radio 6 Music John Peel Lecture, a keynote speech given by a leading figure in music and/or broadcasting.
The lecture will be given by Pete Townshend, acknowledged around the world as the creative force, guitarist and chief songwriter of The Who – one of the biggest bands to come out of Britain – at this year's Radio Academy Radio Festival (Monday 31 October 2011) in the Lowry Theatre, Salford.
The lecture will be introduced at the festival by Tom Ravenscroft, 6 Music presenter and the son of the late John Peel, and on air by fellow 6 Music hosts Mark Radcliffe and Stuart Maconie and will be broadcast live from the festival on the digital station. The lecture will be followed by a Q&A session.
Pete Townshend says: "I am honoured to be invited to deliver Radio 6 Music's John Peel Lecture. Through John's shows I first heard artists like The Jesus and Mary Chain, The Undertones and The Proclaimers before they had record contracts. John didn't just listen to music, he played it on air and let his audience decide. He was a listener first, and an activist second, and I am happy to have a chance to honour him and examine how his legacy might extend into the future."
Tom Ravenscroft says: "We have in the past few years had trains, housing estates and a restaurant named after dad and so I think he'd have been both bemused and delighted to see he now has a lecture and that Pete Townshend will be delivering the first of them. I'm really happy that 6 Music are honouring him in this way and that the people who kindly agree to participate will help ensure that his legacy will continue into the future."
The lecture will be broadcast live from 7pm on BBC Radio 6 Music, BBC Red Button, and via a live stream on bbc.co.uk/6music
Follow on Twitter using #6musicpeel and on 6 Music's Facebook page
CH
Search the site
Can't find what you need? Search here
Related Media Centre Links