Frozen Planet - Audio Slideshow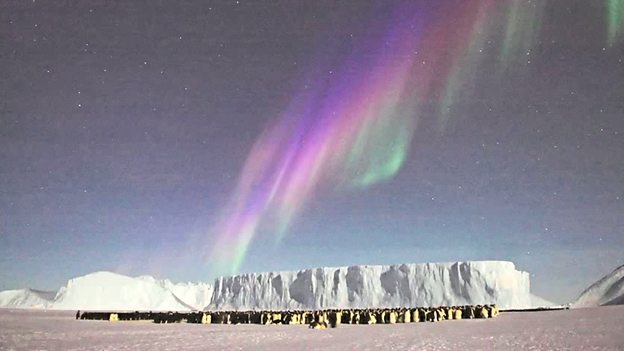 Date: 28.10.2011
Last updated: 18.03.2014 at 18.12
Audio slideshow featuring captivating images of the Arctic and Antarctic wilderness and interviews with the Frozen Planet production team.

Frozen Planet is David Attenborough's ultimate portrait of the last great wilderness on Earth - the polar regions. Produced by the team behind the multi-award winning Planet Earth and Blue Planet, the series uses the latest in filming technology to portray the Arctic and Antarctic as they have never been seen before - and may never be seen again.
With music composed for the series by George Fenton, executive producer Alastair Fothergill and directors Elizabeth White and Jeff Wilson talk about the experience of making Frozen Planet, highlights from their time at the polar regions and discuss some of their favourite photographs from the series.
Slideshow produced by Dualtagh Herr. Music by George Fenton.
Search the site
Can't find what you need? Search here