Crime & Punishment Season on BBC Three
Date: 14.03.2014
Last updated: 18.03.2014 at 17.52
BBC Three's Crime & Punishment Season examines core themes such as life on death row, restorative justice, and suicide within the penal system.
Season overview
The season poses the question 'does the punishment fit the crime?' with the aim to get young people debating and discussing crime and punishment within the UK and America.
Research suggests that young people have a more tolerant attitude towards crime and punishment but is this changing? Using reporters who have been dramatically affected by crime, and people who have been directly involved in it, the season explores the conflicting journeys of young offenders serving time or life behind bars, and the impact it will have on them forever.
PS
Life And Death Row - 3x60
Some young Britons want the UK to follow in America's footsteps and reintroduce capital punishment. But do they really know what it means to live in the shadow of the death penalty?  For the first time, this powerful new series tells the story of capital punishment through the eyes of the young people whose lives have been shaped by it.
With unprecedented access inside prison walls, this powerful series discovers what it's like to live with the threat of the death chamber, as well as hearing from victims and their families, and the family of those on death row - some praying for execution, some hoping for a reprieve.
Each episode focuses on a key aspect of the system – execution, trial and appeal.
The first centres on two of the youngest men on death row in Texas, for whom execution day has arrived. Victim Nikki Daniels reflects on her kidnapping ordeal by murderer Richard Cobb and battles with her conflicting desires to forgive him, whilst the mother of death row inmate Anthony Haynes fights to use the final 72 hours to halt her son's execution for the murder of a police officer.  
The second film follows the trial of 26-year-old Guy Heinze Jr, with remarkable access to the jury members charged with reaching a verdict on allegations that Heinze beat his father, and seven members of his family, to death.  As the trial progresses, there is legal manoeuvering and a last-minute deal with defence attorneys to avoid a hung jury.
The final episode follows the work of young law students at the Death Penalty Clinic at the University of Houston Law Centre – the last line of defence - as they take on cases that have been discounted by state and federal appeals, known as 'crisis cases'.
Life And Death Row explores how the capital punishment system impacts on young lives, with stories packed not just with unfolding drama, jeopardy and intense emotion, but the real life tales that provoke fundamental questions about justice, the right to life and the right to kill.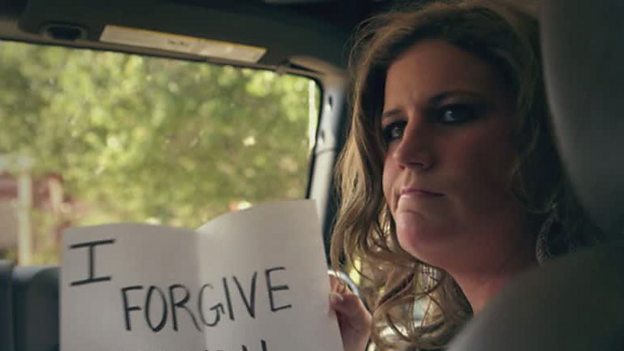 Life And Death Row
Dead Behind Bars - 1x60
In the last six years, 50 children and young people aged 21 and under have died in prison[1]. Although they found themselves on the wrong side of the law, they were also vulnerable young people in the care of the state.
The UK government has announced it is setting up an independent review to investigate self-inflicted deaths of people aged 18-24 in custody. Campaigners say there were common themes linked to many deaths of young people in custody, and the families want answers.
This one-off documentary tells the story of these deaths behind bars through the testimony of families and friends. It reveals flaws in the system and a series of lapses in care, which raise questions about whether some of these deaths may have been preventable. 
Adam Rushton was 20 years old when he hanged himself from the bars of his bunk bed in HMP Brinsford in 2009. Adam suffered abuse and neglect as a child, before he was adopted aged seven. He first got into trouble with the police when he was 16 and had various stints inside prison. The day that Adam was sentenced to what would be his final time in prison, a community psychiatric nurse documented that he was at risk of self-harm and suicide. He took his own life just two days later.
Ryan Clark also had a difficult childhood growing up in the care of a foster family, and was then in and out of hostels until the age of 16. Age 17, he got into trouble with the law and was sent to HMP Wetherby on remand in 2011. This was Ryan's first time in custody and his family believe he was extensively bullied. Three weeks after he was locked up he took his own life, but his family believe it was a cry for help and that he had intended for someone to save him. Ryan's mother and foster parents hope to prove at the inquest that it was 'death by misadventure'.
Banged Up And Left To Fail? 1x60
Natalie seems like any other university student on her policing and criminology degree; but she has more experience than most. From the age of 13, Natalie was repeatedly in and out of the criminal justice system.
It took Natalie nine years to turn her life around and stop offending and she believes it was largely support outside - rather than the prison system - that helped her change. In this hour long film, Natalie is keen to examine the impact prison has had on other young adult offenders and the balance between punishment and rehabilitation. With re-offending rates so high, is prison really the right place for our young people? And what impact can it have on the rest of their lives? 
Amongst the offenders Natalie meets is Sephton. Like Natalie, he was 13 when he left home. His chaotic life on the street led to gangs, drugs, crime and long spells in prison. This cycle of reoffending lasted until Sephton was 24 and having spent most of his adolescence inside, Sephton is now struggling to adjust to life on the outside. He feels anxiety is the main obstacle to moving on. In prison everything was provided for him, but now, basic tasks such as food shopping and cooking a meal can be a real challenge.
Teen Killers: Life Without Parole - 1x60
Teen Killers: Life Without Parole is a one-off documentary about juveniles who are serving life in prison without parole. All are guilty of First Degree Murder.  The programme examines the sometimes unanswerable questions: what is justice when a child kills? Can a horrific act place a life beyond redemption? Are there alternatives for youths like these? Or do we simply dispose of them?
Teen Killers: Life Without Parole, a new film from director Joshua Rofé, produced by Ted Leonsis, Rick Allen, Mark Jonathan Harris (director of three Academy Award-winning films) and Peter Landesman, tells the stories of these individuals, of their families and of the families of victims of juvenile murder. The result is a searing documentary that tackles this contentious issue from multiple perspectives and explores the complexity of the affected individuals' lives.  The film refuses to give easy answers, but prompts many questions, and forces us to consider what we mean by justice, punishment, mercy, redemption, and forgiveness.
Can Criminals Say Sorry? - 1x60
Brooke Kinsella embarks on a very personal journey, as she sets out to explore the concept of restorative justice.    
Many police services, courts, local authorities and prisons across the UK are now using restorative justice to deal with youth offences and in some cases, they use it as an alternative to sending a young person to prison. But what happens when youth offenders and their young victims come face to face? Can anything really be achieved by meeting the person who ruined your life?
Brooke meets with a woman who agreed to come face-to-face with her rapist, a mother who lost her son in a drink-drive incident and a lady who agreed to meet her brother's murderer, as they share their personal experiences of the restorative justice process. The programme also shadows Greater Manchester Police, who are using restorative justice to deal with some young offenders. Here, the process is being implemented for many lower level crimes, sometimes in place of giving the offender a criminal record.
Those who champion the process believe that this approach gives the young offenders a better chance in life as well as offering closure for the victim.  But Brooke also talks to those who are sceptical of the restorative justice system and asks whether it sometimes prioritises the offender over the victim.
Search the site
Can't find what you need? Search here
Related Media Centre Links