500 WORDS returns to Radio 2 for 2014
If anything sums up Radio 2's commitment to being totally distinctive, it is 500 WORDS. Putting a children's short story writing competition at the heart of the nation's best and favourite music breakfast show is the perfect definition of public service broadcasting at its best and boldest. I take my hat off to Chris and the team."

Bob Shennan, Controller, BBC Radio 2 and 6 Music
Date: 20.01.2014
Last updated: 18.03.2014 at 17.56
BBC Radio 2 Breakfast Show host Chris Evans today launched his children's story writing competition 500 WORDS for 2014.
Returning to BBC Radio 2 for its fourth year, 500 WORDS will ask children aged 13 and under up and down the UK to put pen to paper to compose an original work of fiction using no more than 500 words.
Children should submit their stories via the entry form on the 500 WORDS website at bbc.co.uk/500words. Here they can also find an array of tools to help inspire their story - including the all-new Alphabot, which when pressed will generate five random words to help kids get over writer's block. All 500 words in his databank are taken from previous entries, with over 250 billion possible word combinations to inspire young minds!
There is also a video where celebrities including Kylie Minogue, Gary Lineker, Tom Odell, Rob Brydon and a whole host of other famous faces reveal their favourite words and writing tips. This can be viewed below. And there are colourful downloadable lesson plans full of advice on penning the perfect tale.
As well as these online tips and tools, Radio 2 will be beaming 500 WORDS into classrooms around the country, when Alex Jones - the first lady of 500 WORDS - interviews judge Frank Cottrell Boyce in a special webcast on Friday 7 February.
Every single story submitted will be read by a brilliant, book-loving army of librarians and teachers from around the UK. The Scottish Book Trust are back on board, to shortlist the Top 50, and the competition's panel of best-selling authors return to Radio 2 HQ in early May to pick three medal winners in two categories: 9 & Under; and 10-13 years.
Bob Shennan, Controller of BBC Radio 2 and 6 Music, said: "If anything sums up Radio 2's commitment to being totally distinctive, it is 500 WORDS. Putting a children's short story writing competition at the heart of the nation's best and favourite music breakfast show is the perfect definition of public service broadcasting at its best and boldest. I take my hat off to Chris and the team."
Chris Evans says: "500 WORDS provides a glimpse into the brilliant minds of kids around the country. These stories will amuse, thrill, delight and inspire you. So please: spread the word about 500 WORDS. And if you're aged 13 and under, get writing!"
Last year's competition attracted over a staggering 90,000 entries. The 40 million words used by the children in their stories provided a fascinating insight into the way British children use English today, thanks to the word-crunching wisdom of the Oxford University Press.
Last year, 'mum' was far and away the word of 500 WORDS, with over 115,000 occurrences and regional variations, including mom and mam. Poor 'dad' only just scraped into the top 15, although interestingly he did star as an action man in several of the top 50 shortlisted stories - fighting aliens, exploding, and building a time machine!
The research also revealed that children are fanatical about fairy tales and mad for magic, with dragons, monsters, giants, fairies and wizards dominating the 500 WORDS corpus. Only man's best friend rivalled dragons and monsters in the numbers stakes with 'dog' appearing over 25,000 times. Cinderella was the most mentioned leading lady – beating Bella Swan or Katniss Everdeen – the lead characters in Twilight and The Hunger Games. Cinders was also mentioned more times than ANY real celebrity.
Vineeta Gupta, Head of Children's Dictionaries at the OUP, says: "Last year's competition revealed that children use language in very imaginative ways. It gave us some surprising insights into the ways children understand and use language. I am looking forward to seeing what the entries to this year's competition reveal."
Joining the highly acclaimed judging panel this year is author of the multi-million selling Horrid Henry series, Francesca Simon. She will sit alongside returning 500 WORDS members head judge Richard Hammond and best-selling authors Charlie Higson, Frank Cottrell-Boyce and Children's Laureate Malorie Blackman.
Richard Hammond says: "I'm staggered to be asked back: my most important contribution to last year's prestigious event was making coffee. Maybe that's why. But it is a real privilege to be involved. The standard of writing and limitless scope of imagination last year took my breath away and I look forward to having it taken away again this year."
Francesca Simon says: "I started writing short stories when I was eight years old, and I only wish a competition like this one had existed then, which would have encouraged me to actually finish one. I'm thrilled to be judging this year's competition, which is such a great opportunity for children to spend time living in their imaginations, and seeing where their writing takes them."
Charlie Higson says: "Stories are important. Mankind has always told stories to make sense of the world. And we all of us grow up surrounded by stories. The range and skill of the stories written by the kids for this competition are amazing. And it's amazing how much you can fit into 500 words. So it's an honour to be back for a third year helping to pick a winner. But, to tell you the truth, I mainly do it because it's great fun."
Malorie Blackman says: "BBC Radio 2's 500 WORDS competition is such a wonderful way to tap into and highlight the creativity of our nation's children. I so enjoyed being a judge for the 2013 competition that I kept all my fingers crossed I'd be asked again! I'm looking forward to reading this year's shortlisted entries. I know they'll be amazing. My advice to all budding writers out there hasn't changed - write from the heart as well as the head and have fun! Good luck."
Frank Cottrell Boyce says: "There's something about 500 WORDS that really fires up the imagination. Judging the competition is like taking a roller-coaster ride through a kaleidoscope. When else would I get the chance to spend the afternoon discussing the love life of bacteria, the financial worries of tigers, a mouse with dreams of world domination and the secret yearnings of Stonehenge (it wishes it had a roof)?"
The top 50 authors will all be invited to the 500 WORDS Final on Friday 30 May to hear the winners announced live from the Hay Festival on The Chris Evans Breakfast Show, which attracts an average weekly audience of 9.35 million people.
Last year's youngest finalist, Tom Capon, was just 6-years-old, while the gold winners were 9-year-old Roxanna Toyne from Brighton, and 13-year-old Olivia Hunt from Somerset.
The gold winners will take home Chris Evans' height in books (6ft 2") plus 500 books for their school, while the silver medallists pick up Alex Jones' height in books (5ft 6"); and the bronze winners get to read their way through their own height in books! All six medallists will get to hear their stories brought to life by celebrity readers. Plus, the top 50 all get to hear their story read on BBC Radio 4 Extra's 4 O'Clock Show in the lead up to the final.
Notes to Editors
500 WORDS was first launched in 2011, in association with Hay Fever, the children's programme of the Hay Festival. To find out more about Hay Festival please visit hayfestival.org.
The competition closes at 7pm on Wednesday 26 February.
Radio 2, which reaches an average weekly audience of 14.9 million listeners, remains committed to literature and the arts in all areas of its schedule.
Every fortnight, Simon Mayo's Drivetime show opens up its Book Club to celebrate the written word with features and reviews. The Book Club shines a spotlight on first-time writers as well as already established names. Every Friday night, The Radio 2 Arts Show With Claudia Winkleman delves into the world of culture - with a lively look at the latest films, plays, dance events, books and exhibitions.
Earlier this year, BBC Radio 2 marked the Dambusters 70th anniversary with a range of special programming – including a live broadcast from the home of the Dambusters in RAF Scampton and a special Friday Night Is Music Night from Biggin Hill Airport.
On the evening of 22 November 2013, exactly 50 years on, The Assassination Of JFK: Minute By Minute, hosted by Jeremy Vine, Dermot O'Leary and BBC Breakfast presenter Louise Minchin told the story of the murder of President Kennedy, from half an hour before Lee Harvey Oswald pulled the trigger, to Lyndon B Johnson being sworn in two and half hours later. The live programme featured dramatised eye-witness accounts and expert analysis together with musicians and leading artists performing a soundtrack that combined the music of 1963 and songs inspired by the assassination.
And in August, Radio 2 broadcast a drama by legendary playwright Sir Tom Stoppard, to celebrate the 40th anniversary of Pink Floyd's The Dark Side Of The Moon. Darkside was a fantastical story based on themes from the seminal album, and featured a stellar cast including Bill Nighy, Rufus Sewell, and Adrian Scarborough.
AF2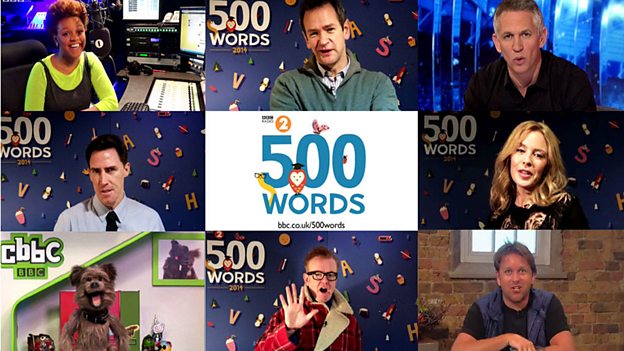 Search the site
Can't find what you need? Search here
Related Media Centre Links