BBC Writersroom launches talent search for TV comedy scripts featuring transgender characters and/or themes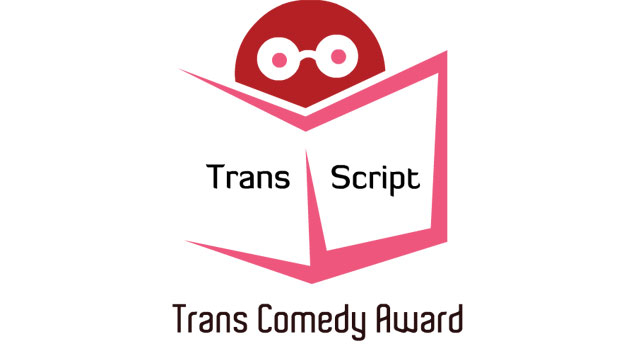 Finding writers that reach new audiences with the best of BBC Comedy makes the Trans Comedy Award a really exceptional opportunity."

Kate Rowland, BBC Creative Director of New Writing
Date: 21.01.2013
Last updated: 18.03.2014 at 17.52
BBC Writersroom have joined forces with Trans Comedy for The Trans Comedy Award: a talent search to encourage writers to promote a positive portrayal of Transgender people in mainstream comedy.
The BBC has a long-standing commitment to representing the audience it serves both through the diversity of its workforce and in the programmes it broadcasts. The Trans Comedy Award opens up an opportunity for the transgender community and members of the general public to portray transgender characters and the lives and experiences of transgender people in an affirming manner.
This talent search will be looking for original comedy sitcoms, comedy dramas or sketch shows featuring transgender characters and/or themes and written for television. An award of up to a maximum of £5000 will be shared between the selected writer(s) in order that they may develop a pilot or taster. It is open to any writer as long as the work submitted is not currently in development or under consideration for development and has not previously been produced by any broadcaster or production company.
The Trans Comedy Award will be judged by Ian Critchley (BBC Head of Creative Resources), Jon Plowman (Executive Producer, BBC Comedy), Kate Rowland (BBC Creative Director of New Writing) and a comedy writer/actor (name to be announced).
Kate Rowland says: "At the heart of it all is the writer, and at BBC Writersroom it is our passion to find the most exciting writers, voices and stories that might not have been heard and then support them as they work in partnership across the BBC. Finding writers that reach new audiences with the best of BBC Comedy makes the Trans Comedy Award a really exceptional opportunity."
Shane Allen, Controller, BBC Comedy Commissioning, says: "BBC Comedy encompasses a hugely diverse range of styles, tastes, forms and voices in its attempt to provide funny output for everyone. The track record of championing pioneering talent and getting behind authors that would otherwise be unheard in more commercial spaces is something that runs deep in our DNA. Get involved, write what you know and add to the ever evolving palate of our output."
Jon Plowman, Executive Producer, Comedy, says: "Comedy is all about character and tale telling. It has always seemed to me that both these things are actually far more important than 'jokes'. So a community that already has great characters in it and really great tales to tell should be a 'no brainer' when it comes to us encouraging people to put pen to paper or finger to keyboard! Go to it I say and good luck!"
Note to Editors
BBC Writersroom champions new writing talent in film, television, radio, and theatre. Recent successes include Welsh writer Debbie Moon's CBBC hit series WolfBlood and the new BBC Three drama In The Flesh by Dominic Mitchell.
They run schemes targeting talent from a range of sources and work in partnerships with theatres, writer's organisations, screen agencies, and the wider cultural industries. BBC Writersroom helps new writers develop their craft through professional training, the website and in open sessions around the country with the UK's best writing talent.
Ben Whybrow
Search the site
Can't find what you need? Search here