Silent Witness cast interviews: Emilia Fox, Richard Lintern and David Caves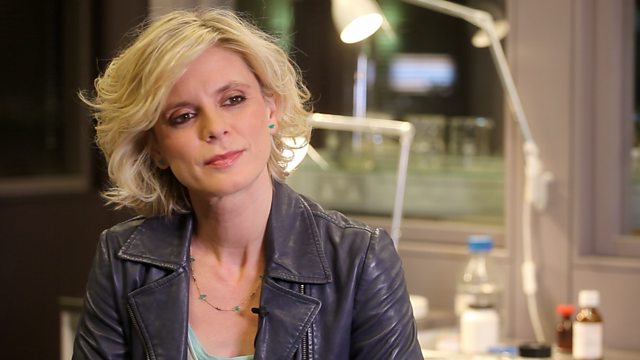 Interview with Richard Lintern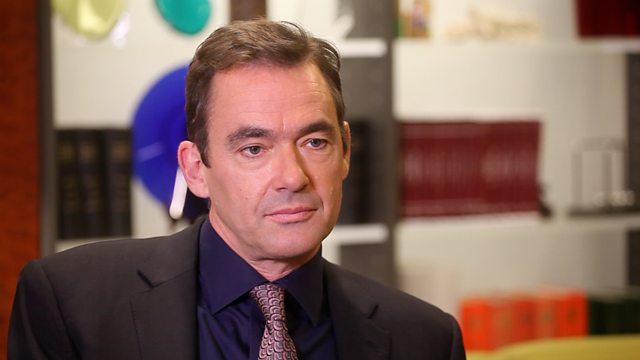 Richard Lintern plays Thomas Chamberlain
Interview with David Caves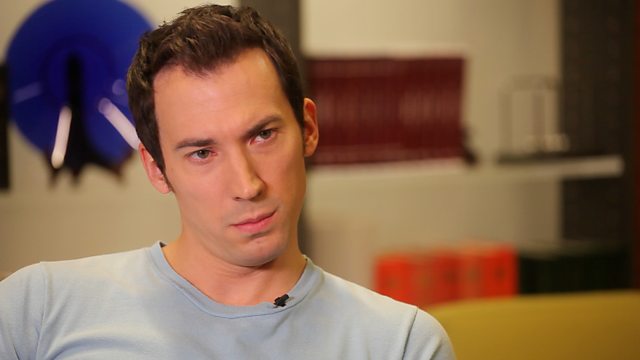 David Caves plays Jack Hodgson
Date: 05.12.2013
Last updated: 18.03.2014 at 17.54
Emilia Fox, Richard Lintern and David Caves discuss series 17 of hit BBC One drama Silent Witness, including what the new head of the Lyell Centre, Dr Thomas Chamberlain, brings to the series.
Introduction from writer Tim Prager
Writer Tim Prager introduces Series 17 of Silent Witness, as the show returns to BBC One this January.
Silent Witness is back, returning with five two-part dramas in which forensic pathology and forensic science are the means to investigate our fears, weaknesses, manipulations and desires.
Change at the Lyell Centre continues as Dr Nikki Alexander and her colleagues Jack Hodgson and Clarissa Mullery come to terms with the arrival of a new boss, pathologist and politically adroit Thomas Chamberlain played by Richard Lintern (Shadow Line, Spies Of Warsaw). Tension is high and the team are openly sceptical of his good intentions. Chamberlain quickly recognises he will have to earn their confidence and trust if he is to make a success of his new appointment.
Silent Witness is an extraordinarily resilient programme, able to grow and adapt, as it delivers mysteries, which can be both thought-provoking and thrilling. Emilia Fox, along with David Caves, Richard Lintern and Liz Carr create a new and dynamic chemistry at the heart of the series, bringing fresh energy and passion to each story.
The producing team behind the programme's most recent success, Executive Producer Phillippa Giles and Producer Sharon Bloom, have worked hard to ensure that the stories continue to be ambitious. The range of subjects tackled are a measure of the show's flexibility and its determination to remain current as it challenges as well as entertains its audience. The stories in this series range from extortion that leads to murder; Nikki's pursuit of the truth that frees a convicted killer; a trip to Scotland to investigate a violent death; and the hunt for a baby and ends with Jack's confrontation with his troubled past.
Silent Witness goes from strength to strength as it continues to attract the finest quality of irecting and acting talent, and once again delivers the highest production values on British television.
Character biographies
Dr Nikki Alexander
Forensic pathologist Nikki joined The Lyell Centre in 2004 when she gate-crashed Leo Dalton's morgue to use the mortuary's facial reconstruction software… and never left. An optimist with a curious and questioning approach, Nikki is highly emotionally intelligent and has a sense of vulnerability about her. However, when she's up against it, Nikki is perfectly capable of showing her mettle. She's dealt with horrific situations in her work as a pathologist, and despite losing her mother, and then her feckless father, her own strength and determination has allowed her to follow her own path.
Jack Hodgson
Straight-talking and disarmingly quick-witted, Jack is one of the youngest forensic scientists in the country, but what he lacks in experience, he more than makes up for in talent and dedication. Jack joined The Lyell Centre last year after leaving the largest, best-funded private forensic services lab in London in order to move more quickly up the hierarchy. Clever but not particularly cerebral, he exudes the confidence of someone who always believes he's right, but has sufficient humility to admit his errors. Athletic with a brutal streak, Jack uses his amateur cage-fighting as a release, or maybe self-inflicted punishment?
Dr Thomas Chamberlain
A talented and experienced forensic pathologist, Thomas has a political nose that makes him a good choice to lead the Lyell Centre forward. When Lyell Centre directors head-hunted Thomas, he was seduced by the increase in money and status, but the challenge of running a cutting-edge forensic facility sealed the deal. Positive, dynamic, and charismatic, Thomas is a social animal who's very astute at reading people. Keen to ingratiate himself into the team, Thomas craves a sense of belonging he's never had before. Yet, he'll soon see that achieving this and following in Leo Dalton's illustrious footsteps are tougher than he ever thought.
Clarrisa Mullery
Amusingly dead-pan and a great listener, Clarissa is a super-efficient forensic examiner who speaks with authority. Experienced in many disciplines, from ballistics to blood-splatter analysis, Clarissa enjoyed a successful working relationship with Jack in London over three years until he persuaded her to join him at the Lyell Centre last year. Armed with an encyclopaedic knowledge of forensic breakthroughs and always abreast of advancements in the field, Clarissa has been crucial to Jack's rise to lead forensic scientist - and he knows it. An intensely private woman, Clarissa's personal life remains a complete mystery to all who work with her.
For more information, contact MC3
Search the site
Can't find what you need? Search here
Related Media Centre Links