Ben Cooper announces new Radio 1 and 1Xtra social media roles as networks further enhance digital offering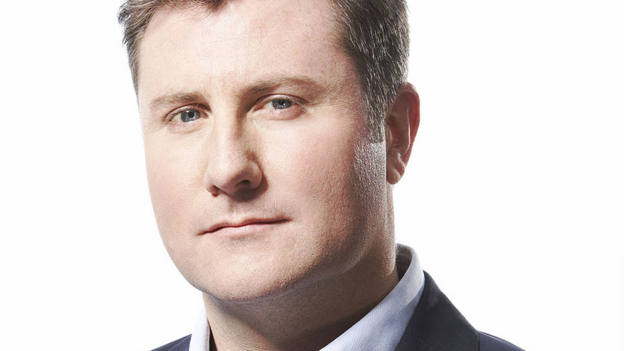 These two new roles are crucial as we continue to respond to the changing demands of our listeners. They will act as authors, and ensure that our conversations on these platforms have a consistent tone of voice and are more engaged in a two-way dialogue with our audiences."

Ben Cooper, Controller, BBC Radio 1 & 1Xtra
Date: 15.10.2013
Last updated: 18.03.2014 at 17.53
BBC Radio 1 and 1Xtra Controller, Ben Cooper, has announced today that the networks will each have a dedicated Social Media Producer to look after the stations' Twitter, Facebook and other social accounts to continue to boost their presence in the social media space.
Speaking at the Radio Festival in Salford, Cooper said: "These two new roles are crucial as we continue to respond to the changing demands of our listeners. They will act as authors, and ensure that our conversations on these platforms have a consistent tone of voice and are more engaged in a two-way dialogue with our audiences. Distinct platforms need unique expertise and this is what these posts will offer."
It was announced last week that Radio 1 is to have its own channel on BBC iPlayer, with music fans being able to watch exclusive performances and interviews which are not broadcast on the BBC's traditional TV channels. The new channel means that people will be able to catch up with Radio 1 on whichever screen they wish – TV, laptop, tablet or smartphone – at whatever time they want.
BBC Radio 1's Twitter account has over 1.5 million followers and nearly 1.5m Likes on Facebook. The station's YouTube channel has 550,000 subscribers online and receives nearly 12 million views a month (average June 2012 to June 2013). From 24 August to 22 September this year, seven people per second clicked play on a Radio 1 video, making it the most popular radio station on YouTube.
For more on BBC Radio 1 visit: bbc.co.uk/radio1
For more information contact the BBC Radio 1 Press Office
Search the site
Can't find what you need? Search here
Related Media Centre Links