New Blue Peter presenter revealed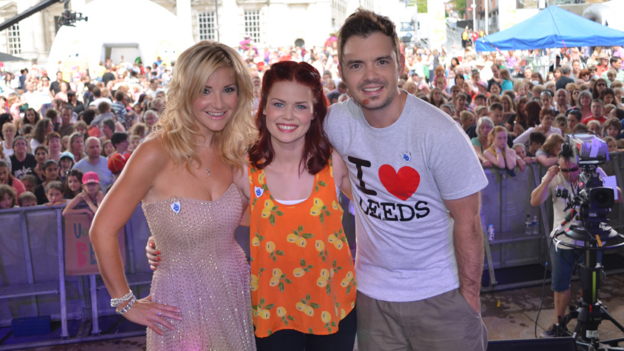 Date: 25.07.2013
Last updated: 18.03.2014 at 18.01
The 36th presenter of the world's longest-running children's TV show has been revealed today, chosen for the first time by CBBC viewers.
Lindsey Russell, 22, from Oxford, was announced as the newest addition to the Blue Peter team, following five weeks of challenges carried out as part of the Blue Peter – You Decide! programme.
Graduate Lindsey, who has recently achieved her degree from the University of Bristol, will start presenting the show in September.
Speaking about the process, Lindsey said: "This whole experience has been incredible and overwhelming – it's just ridiculously amazing. I've been so determined throughout and I'm literally living my dream. It's been hard to take it all in."
Thousands of people applied to take part in Blue Peter – You Decide!, all keen to compete for the most coveted job in television, and 10 hopefuls made it through to take part in the series.
BAFTA-winning presenters Dick and Dom (Richard McCourt and Dominic Wood) guided the hopefuls through five weeks of challenges, including helping to paint Blackpool Tower whilst presenting to camera, breaking a world record with the help of hundreds of children, interviewing girl-band Stooshe whilst learning a dance routine, and heading into the iconic Blue Peter studio to try their hand at one of the show's famous 'makes'.
The hopefuls were whittled down from 10 to three by the show's expert judging panel – Eamonn Holmes, Myleene Klass and Friday Download's Cel Spellman - and with just three remaining, the online iVote was opened for children to choose their new presenter. Viewers have been voting online since Monday for the presenter they would most like to see hosting the show.
The CBBC audience watched as Lindsey Russell and her fellow finalists – Ben Hunte and Freddie Ingleby – found out the results of the audience vote as they joined Barney Harwood and Helen Skelton on stage for Blue Peter's broadcast from CBBC's Live in Leeds event.
Cheryl Taylor, CBBC Controller, said: "CBBC are always looking for new things to excite and entertain our audience and it's brilliant that viewers have been so closely involved in choosing a new Blue Peter presenter. 'You Decide' has got everyone talking and over summer there's plenty more on TV, mobile and the CBBC website to share with friends. Thanks to everyone who voted - we can't wait to see how Lindsey gets on."
To see the moment Lindsey was announced as the new presenter of Blue Peter visit BBC iPlayer, where the programme will be available for the next seven days.
For more information on Blue Peter – You Decide! please visit the CBBC website.
CB2
Lindsey's highlights from Blue Peter - You Decide!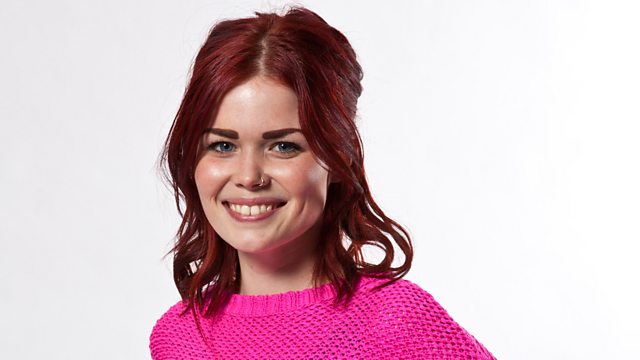 Search the site
Can't find what you need? Search here