Gangsta Granny cast interviews: David Walliams, Miranda Hart and Julia McKenzie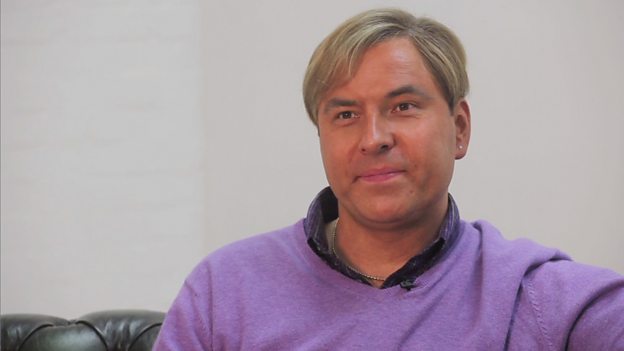 Date: 28.11.2013
Last updated: 18.03.2014 at 17.58
David Walliams
On the origins of Gangsta Granny
Gangsta Granny started off as a book which, incidentally, is written by myself. It's the story of a little boy called Ben, who thinks his granny is very, very boring and hates spending time with her… until she tells him that she was an international jewel thief, and they go on an adventure together to steal the crown jewels. There is a mystery however as to whether she really was an international jewel thief or not. It's about old people, and the way young people think about old people, because I think young people think old people were always old and nothing exciting ever happened to them – and certainly I used to think that when I was 8, 9, or 10 with my grandma. Then I'd get them on a subject like the Second World War and talking about living in London through the Blitz, and suddenly they'd come alive, and that's literally what I was thinking about when I wrote the original story.
On his character, Mike
In the book of Gangsta Granny, the parents are in the background a bit but in the script they've come to the fore a little more. So I'm Mike, Miranda Hart is my wife Linda, and we're both obsessed with Strictly Come Dancing to the extent where we want our son, Ben, who is obsessed with plumbing, to become a ballroom dancer. You see us, in the film, ballroom dancing with each other which is a lot of fun. Suddenly we got the bug for it and we were thinking "ooh, we should be on Strictly!"… Miranda was marginally better at it than me, but neither of us were very good. We run a spray tanning salon called 'Browned Off' which is why we've both got these terrible spray tans. At the start of the story we're quite neglectful parents, we're quite selfish – we just tend to dump our son at granny's house every Friday night so we can go off and enjoy ourselves, and if Ben speaks when Strictly is on he gets into trouble. So we're not the best parents in the world, but things come good by the end of the story.
On adapting Gangsta Granny for television
I've had a fair bit of input in turning Gangsta Granny from a book into this TV version. The script was originally written by Kevin Cecil and Andy Riley, two brilliant comedy writers who wrote Gnomeo & Juliet, amongst other things. They adapted the book first, which was great, because it was fresh sets of eyes on what I had already done. Then I came in at a later date and we worked together on it. I think with an adaptation the book exists, it will always exist, and this is a chance to really build on the book – try and make it funnier, try and make it more moving, add in elements which weren't even originally in the book. I think sometimes authors can be too proscriptive about wanting to change any line, but I think it's a different medium, and because I come from writing for TV I understand that. You do hear horror stories about writers who've written famous book and they hate the idea that a word has been changed, but you just have to because it's something different. The other thing is that the book is almost exclusively aimed at kids, whereas the film is hopefully going to be watched by families, people of all ages, so you've got to make it work for a broader audience.
In the book, it's all pretty much from Ben's point of view, whereas TV doesn't work in the same way, you don't need to do that. You can cut from different characters and different points of view much easier. There are some scenes of me and Miranda ballroom dancing together, which aren't in the book, but they're a lot of fun. We even do a tribute to Torvill & Dean's Bolero routine which was fun – we drag one-another along the floor. I really enjoyed those. I also just really love this cast we've put together. You think about your dream cast, all the people you can have – Rob Brydon as the nosey neighbour, Joanna Lumley as the Queen, Julia McKenzie as the granny – it's been great getting all these amazing people involved. Seeing what they do with it too. I like that the characters which I wrote on the page have really grown into these great comic performances.
On what he wants viewers to take away from the film
What I hope young viewers will take away is the good lesson about old people not being boring just because they're old and they've got great stories to tell and information to impart to you. You've got to really relish that time with them, because when you're a kid, your grandparents are not going to be around forever and to hear all of their stories, it's really important otherwise they'll be lost forever. An adult watching it may be watching it through the eyes of Mike, my character, and Linda, Miranda's character, really thinking more about their children and listening to their children about what they want to do because Ben in the story wants to be a plumber but his parents are trying to force him into ballroom dancing. And then if there are grannies and granddads watching, they might have another view of it because they'll probably relate to the character of granny more, and the pleasure of telling amazing stories to their grandchildren, I suppose.
I just hope people are entertained, and moved, and that's it's just a great Christmas story. It's interesting because you get more perspectives than you do with the book. Although I do get a lot of grannies saying they've bought it for their grandchild and they like reading it. When I do book signings I get a lot of grannies saying to me "I'm a Gangsta Granny!" so it seems to have caught on the idea, a little bit.
On how Gangsta Granny ties in with the festive season
I think Christmas is the time when families get together if they can, and it's a time when you think about the people who aren't there, people that you've lost. There is a sad element to the story… I hope it captures the sometimes bittersweet feeling you sometimes have at Christmas, that you're all enjoying yourselves but there are people that you're missing. That has certainly been my experiences of Christmas in the past, so hopefully it's heart-warming but also acknowledges the sadness a lot of people feel if there's someone that they've lost in their family.
Miranda Hart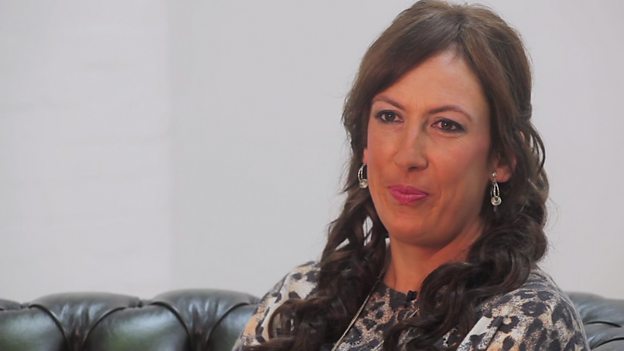 On her character, Linda, and her relationship with Granny
I play Linda, and when I'm in full costume it's hard not to speak as her in a full Essex accent. She is the mother of Ben, our lead character, and daughter-in-law of Granny, married to Mike, David Walliams.
She doesn't have the best relationship with her mother-in-law. She's a bit hard on her, a bit tough on her. I think she does that classic thing of just disparaging all older women and thinking "well I'm not going to get anything for them". So Linda's a bit mean actually, a bit tough. She doesn't really give granny the time of day. But don't fear – there's a lovely arc to the book, and it might come good…
On the story, and where Linda fits in to it
Linda starts being quite mean, quite tough with the granny, which is sort of how Ben initially sees her as well, initially, at the beginning. Thinking "ugh, she's a bit boring". But you have to spend time with her because she's your granny, but yes - yawn". Granny is also quite useful for Linda because she can shove her son there as a babysitter so she can go and do her dancing. Of which she's naturally gifted… it's just a shame the actress playing her is not naturally gifted in the dance department. Linda is naturally gifted in dance. But yes, she just uses the granny as a babysitter, she's not interested in her at all, but then at the end she realises the fragility of an older person and what you can learn from her. She sees that her son has really enjoyed spending time with her, and that she was wrong.
On her filming highlights
The highlight for me – and pretty much the reason for doing this – was the dance. Wearing the Strictly dresses was quite exciting, and it meant that in my head I could be in Strictly but not actually have to do Strictly. Which was perfect. It also gave me the chance to dance with well-known dance professional David Walliams… we're actually thinking that 2015 we're going to do Strictly, but as professionals, not as contestants – we're just going to go straight in.
We had two hours of choreography, which, simply, was not enough! We were really, really bad. But you couldn't have met two more enthusiastic people, me probably more so than David. I loved it. I'm very much in denial that I can't dance… I really go for it, which is almost more embarrassing. In my head I very much can. I was actually better than David, but David is really bad, so it's no real consolation that I was better than him… the bar was set way low.
On how it feels to be part of a popular novel adaptation
Well there's quite a bit of responsibility turning such a well-loved book into a TV show because people know the characters. I was with some friends the other night and they had 10 and nine year old kids, and they were all quoting Linda, and you think "oh gosh, they all really know it and love it and see it in a certain way", so there is a responsibility to that. At the same time it's lovely, because you know that people really know and love the story, and love the characters. They wish this show well which is really nice, you've got a real mandate for it. It's been interesting seeing David having a general overview of the set, how it looks, saying "oh I think they'd have more clutter here" or "Linda would be a bit more like this", and just giving a general overview, which as a writer/performer myself is something I do as well.
On what she thinks viewers will take away from the film
Well I loved Mr Stink last year – I watched it and thought it was brilliant. David creates these great worlds, these surreal and heightened characters, but all based with a really simple message which we all get. In this case – love, really, and family, and the elderly, let's not rule them out and what you can learn from them, and what brilliant lives they've lead. It's that mix of real family escapist Christmas drama as well as a lovely simple message. I think David's done brilliantly at getting this great combination. I just hope people feel warm and fuzzy at Christmas, watching this… and have a laugh along the way…
Julia McKenzie
On her character, Gangsta Granny, and her relationship with other characters
I think it's a very clever script. Gangsta Granny is really in the boy's [Ben's] head, it's in his imagination. She fires his imagination, but he wants an interesting granny, and grannies don't always show their hands. There are hidden depths. I've always wished I had hidden depths – I've been looking for them for years!
It's a charming, rather whimsical story. I know that's not what they call up-to-date, being whimsical, but I think it's a marvellous quality to have in something modern.
On the story, and how it progresses
I don't want to give too much of the story away, but it is the progressive relationship of the grandma and the little boy, who is forced to stay with her every Friday and finds it desperately boring. She decides to not be desperately boring, and tells him stories about her past, and she suddenly becomes quite a glamorous figure in his eyes. It's their connection together. There are other people in it of course, people like Miranda Hart and David Walliams – but we're not so interested in those, we're interested in the main characters! I have to say the little boy, Reece Buttery, is the most splendid young actor I have ever worked with. He's just terrific. Gang-loads of energy – it's hard to keep him quiet really! But he's just excellent, a real pleasure to work with… and I have to say [whispers] most children are not a pleasure to work with!
On filming highlights
We did film in the Tower of London, which was really exciting. To be there at night filming just before they did the key ceremony, it was very exciting! I'm not too old that I don't get excited about these things.
On what the audience will take away from Gangsta Granny
I think the public will receive it as a family thing. It is prime time, but obviously I think a child would take something from it, and an adult would take something. There's an awful lot about respect for older people but it's not hammered home. There are a couple of little messages in there but you would probably have to look hard to spot them, they've written a very, very good script. I was attracted to it immediately. It's a lovely part.
On her Gangsta Granny experience, and working with the cast
The only person in the company that I've worked with before is the lovely Joanna Lumley, who really is a bit of a national treasure, on and off screen – a very nice woman. We met before on an episode of Marple, which was a treat. Then to meet David and Miranda was just fantastic.
It has been a treat for me to do something very different from Marple, because people tend to see you in one light, and I've been doing Marple for five years now. So really it's lovely that somebody has seen something else in me and offered me this. I'm very grateful.
EB
Search the site
Can't find what you need? Search here
Related Programme Information