Line-up confirmed for Radio 4's Cultural Exchange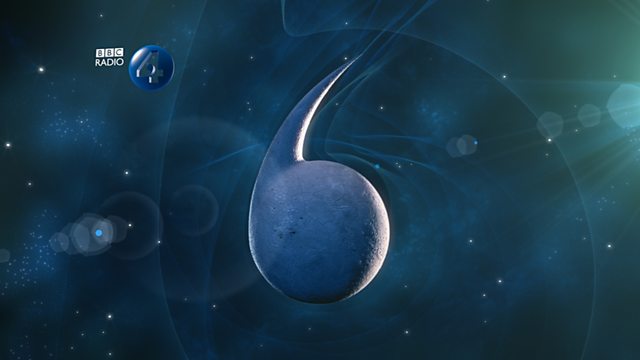 We're so fortunate to be able to attract some of the biggest names in the arts world to come to Radio 4 and share their personal cultural recommendations with our listeners."

Gwyneth Williams, Controller, Radio 4
Date: 17.04.2013
Last updated: 18.03.2014 at 17.59
Oscar-winning director Bernardo Bertolucci, novelist Jeanette Winterson, Arts Council chief Peter Bazalgette and acclaimed artist Tracey Emin are among those who have signed up to Cultural Exchange, BBC Radio 4's major new arts initiative.
Cultural Exchange will see 75 leading creative figures choose a favourite cultural work to share with listeners – a great poem or photograph, a painting or a piece of writing, a musical highlight, a film or an inspiring building.
A 17th-century Dutch masterpiece, a sexually forthright movie from the Seventies, a pioneering science-fiction novel and a groundbreaking ballet from Sweden are among the artworks chosen by a range of high-profile figures, for whom each piece has a special meaning and significance.
Names to feature in the series include: actor Adrian Lester; musician Nicola Benedetti; writer Anne Tyler; conductor Antonio Pappano; ballerina Tamara Rojo; director Nicholas Hytner; broadcaster Melvyn Bragg; author Chimamanda Ngozi Adichie; and crime novelist PD James.
These creative minds will shed new light on the familiar or share their passion for a lesser-known artwork. Presented by Mark Lawson and John Wilson, these cultural recommendations will be broadcast each weekday on Front Row, starting on Monday 22 April and running until July.
Each recommendation will have its own specially curated webpage, with additional clips about the chosen work from Radio 4's extensive archive – arguably the greatest treasure-house of cultural interviews in the world. This audio, edited into readily accessible clips, will be made more widely available than ever before, and listeners can sign up to receive a daily podcast featuring the guest's choice and the related archive.
Gwyneth Williams, Controller of Radio 4 says: "We're so fortunate to be able to attract some of the biggest names in the arts world to come to Radio 4 and share their personal cultural recommendations with our listeners. We have all been inspired by a work of art, a poem or piece of music or writing – and some stay with us all our lives. I am looking forward to a summer of discovery – I can't wait to learn which works have inspired some of our most creative minds. What a collection of riches to download, explore and share from the Radio 4 archive, available on demand for the first time."‬
Tracey Emin will launch the series on 22 April with her insights into a Vermeer painting – Lady Writing a Letter with her Maid. She describes Vermeer as 'one of the first feminists', pointing to the unusual and fascinating way he depicted women. "He showed that women had singular thoughts that were away from their husbands," she says, and declares the Vermeer to be the piece of art she would most like to own.
Also featured in the series are: Suggs on John Betjeman's poem On A Portrait Of A Deaf Man; Meera Syal on Harper Lee's To Kill A Mockingbird; Howard Jacobson on Mike Nichols' 1971 film Carnal Knowledge; Nigel Kennedy on Louis Armstrong's Black And Blue; Adrian Lester on Bob Marley's Redemption Song; Peter Bazalgette on Wyndham Lewis's Portrait Of Edith Sitwell; and Mohsin Hamid on Olaf Stapledon's sci-fi novel Star Maker.
CD3
Search the site
Can't find what you need? Search here
Related Media Centre Links