Cast and ticket registration announced for BBC Three's Bollywood Carmen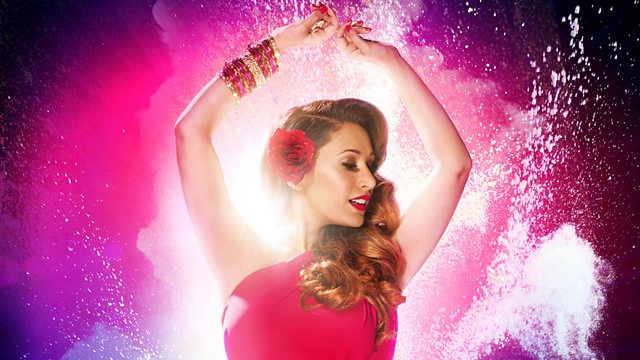 Bollywood Carmen is a unique and extremely ambitious live arts event for BBC Three. I'm delighted we have attracted such a high calibre cast and production team to bring it to life."

Zai Bennett, Controller, BBC Three
Date: 02.05.2013
Last updated: 18.03.2014 at 17.49
Casting has today been announced for BBC Three's Bollywood spin on Bizet's classic opera, Carmen, and includes well-known stars from television and Indian feature film.
Leading the cast as Carmen is Preeya Kalidas (EastEnders, Bombay Dreams, Four Lions) accompanied by Indian film actor Abhay Deol of the legendary Deol acting dynasty in the role of AD The Bollywood star.
The line up also includes Chelsee Healey (Waterloo Road, Strictly Come Dancing) as Karmen's friend Shazzy, Rachel Leskovac (Coronation Street, Holby City) as Carmen's friend Kylie, Stephen Rahman-Hughes (Emmerdale, Bombay Dreams) as Don, Rakhee Thakrar (Cloud 9, Holby City) as Tannishta, Don's fiancée, and genuine Bollywood Diva Sofia Hayat.
This free, one-hour live event will be broadcast from the centre of Bradford, and members of the public can register for tickets at bbc.co.uk/showsandtours/shows/events/bollywood_carmen_2013. To make the distribution of tickets fair, a random draw will be in operation with 60 per cent of tickets going to Bradford postcodes and 40 per cent to the rest of the UK. 

Bollywood Carmen will be accompanied by new musical commissions and pop-song mashups by UK Bhangra pioneer and composer Kuljit Bhamra, and fresh Bollywood-inspired choreography from Honey Kalaria that includes mass community involvement.
Zai Bennett, Controller of BBC Three says: "Bollywood Carmen is a unique and extremely ambitious live arts event for BBC Three. I'm delighted we have attracted such a high calibre cast and production team to bring it to life."
Preeya Kalidas, Carmen, says: "Bollywood Carmen really does have something for everyone. It's an amalgamation of music, dance, story and a lot of fun! Live theatre is very exciting and I think to have the audience as part of that is not only an experience for them but will also be an experience for us."
Chelsee Healey, Shazzy, says: "I'm playing a character called Shazzy, she's a fun lovin' girl who likes to party, she's a bit mischievous which is me all over so I don't reckon I'm going to be doing any acting!"
Rachel Leskovac, Kylie, says: "I'm really excited and feel very proud to be working in Bradford and hopefully I might see some familiar faces in the crowds dancing away. This is going to be a one off experience and us Yorkshire folk like a good party."
Bollywood Carmen will take place on 9 June 2013 at City Park in Bradford. The City of Bradford is the first UNESCO City of Film, and 2013 also marks the first centenary Indian feature film.
Bollywood Carmen has been commissioned for and on behalf of Zai Bennett, Controller of BBC Three, by Jan Younghusband, Commissioning Editor for BBC Music and Events, with additional funding from BBC North and BBC Learning.
The executive producers are Oliver Macfarlane and Pat Connor. The director is Indra Bhose and the script development producer is Andy King-Dabbs.
Bollywood Carmen is looking for volunteers to be part of a flashmob on event night, for more details visit bbc.co.uk/showsandtours/shows/beonashow/bollywood_carmen
JB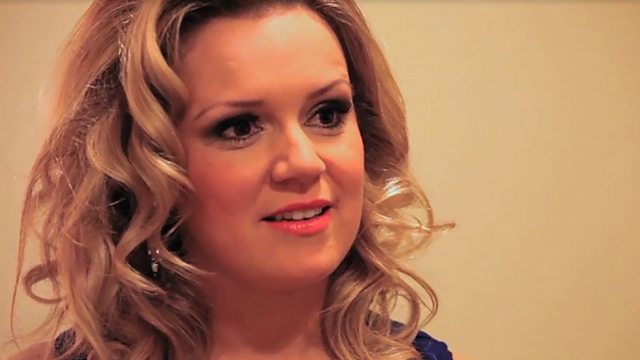 Interview with Rachel Leskovac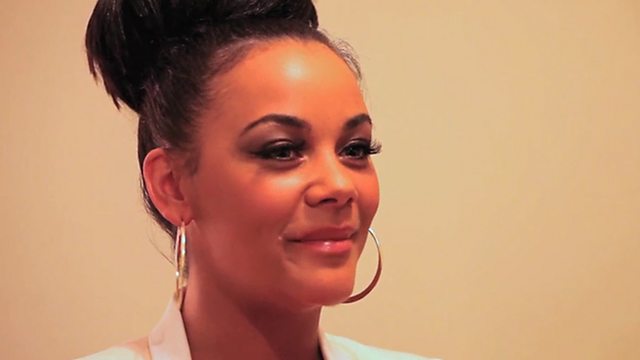 Interview with Chelsee Heeley
Search the site
Can't find what you need? Search here