BBC Scottish Symphony Orchestra 2013-14 season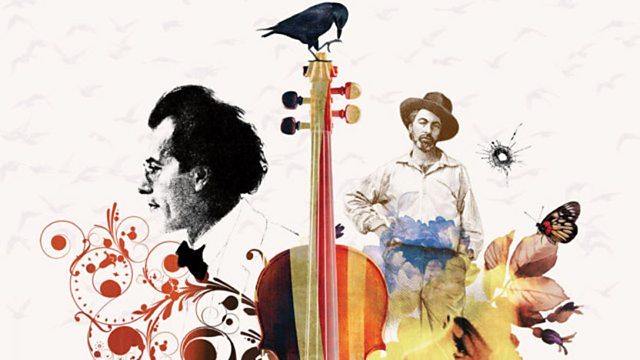 These are exciting times for the BBC SSO and for audiences everywhere. We are absolutely thrilled to be presenting a new season that once again demonstrates the range and virtuosity of this incredible orchestra."

Gavin Reid, Director, BBC SSO
Date: 14.03.2013
Last updated: 18.03.2014 at 18.04
The BBC Scottish Symphony Orchestra (BBC SSO) and Chief Conductor Donald Runnicles present the 2013/14 season of concerts and broadcasts.
Wide ranging in its scope, the season will see the BBC SSO performing orchestral concerts throughout the UK and in Europe, including a tour to Holland. It will present concert series in Aberdeen, Ayr, Edinburgh and Perth and at its home base at Glasgow City Halls.
The 2013-14 season follows on from a hugely successful season in 2012-13, which saw year-on-year ticket sales in Glasgow increase by 22 per cent, subscriptions rise by 24 per cent, and ticket sales in Aberdeen rise by 44 per cent. Gavin Reid, Director of the BBC SSO says: "These are exciting times for the BBC SSO and for audiences everywhere. We are absolutely thrilled to be presenting a new season that once again demonstrates the range and virtuosity of this incredible orchestra."
The orchestra will welcome many distinguished guest artists to Scotland, beginning in September with the acclaimed American baritone Thomas Hampson, who opens the Glasgow concert season with performances of songs by Mahler.
The BBC SSO's home base at Glasgow City Halls forms the backdrop to its flagship projects, which will include a major exploration of American composers, including Copland, Gershwin, Ives, Barber and John Adams' jazz-tinged symphony, City Noir. The orchestra celebrates the centenary of Benjamin Britten throughout the season, and his fascination with the music of Mahler, with Donald Runnicles conducting the Fifth and Ninth Symphonies.
Associate Guest Conductor Andrew Manze brings his cycle of Vaughan Williams Symphonies to its conclusion with the epic choral odyssey A Sea Symphony. Manze also continues his cycle of Beethoven Piano Concertos, featuring Scottish pianist Steven Osborne.
MacMillan Conducts MacMillan
In January 2014, James MacMillan will conduct the BBC SSO in a concert of his own music, which will include the world premiere of one of his earliest works, Symphony In One Movement. MacMillan established his reputation as Scotland's foremost living composer in performances with the BBC SSO, and this concert will be the first time in over 10 years that he has conducted a major Scottish orchestra in public.
New Music
Widely regarded as one of the world's foremost contemporary music ensembles, the BBC SSO continues its support for new music, under the baton of two world-renowned new music specialists: Principal Guest Conductor Ilan Volkov and Artist-in-Association Matthias Pintscher. The orchestra develops its Saturday night contemporary music series at Glasgow City Halls, Hear and Now; will present the second Tectonics Glasgow festival of New Music in May 2014, curated by Ilan Volkov; and performs at the South Bank Centre's The Rest Is Noise festival in November.
Guest Artists
The line-up of outstanding guest artists includes cellists Alisa Weilerstein, and Joshua Roman, violinists Sarah Chang and James Ehnes, soprano Elizabeth Watts, the Edinburgh Festival Chorus and a quartet of pianists: Steven Osborne, Freddy Kempf, Denis Kozhukhin and Lars Vogt.
Donald Runnicles directs the National Youth Choir of Scotland and a quartet of world-class vocal soloists - soprano Miah Persson, mezzo Christine Rice, tenor Jeremy Ovenden and bass Neal Davis - in a recent completion of Mozart's unfinished Requiem, prepared by the great Canadian Mozartian Robert Levin.
Across Scotland
In addition to the orchestra's home season at Glasgow City Halls, it also presents a full series of six concerts at the Music Hall Aberdeen, two concerts at the Usher Hall Edinburgh, as well as appearances at the Edinburgh International Festival. The orchestra will also perform as part of the Ayr Concert Series, The Scottish Orchestra's Series at Perth Concert Hall, the Eden Court Theatre in Inverness and at the Lammermuir Festival, East Lothian.
Preludes And Codas
Thursday night concerts at Glasgow City Halls and Sunday concerts at the Usher Hall in Edinburgh are enhanced with pre-concert Preludes. Speakers include the former Bishop of Edinburgh Dr Richard Holloway, novelist Louise Welsh, broadcaster James Naughtie and conductor Martyn Brabbins. Many of the Thursday concerts in Glasgow also have post-concert Coda recitals, which this season include performances from Thomas Hampson, Donald Runnicles, Denis Kozhukhin and Steven Osborne, as well as from members of the orchestra.
Edinburgh International Festival
The BBC SSO continues its close relationship with the Edinburgh International Festival with two performances at the Usher Hall. Donald Runnicles conducts Verdi's Requiem and Ilan Volkov confirms his authority in modern music in a concert that includes Varèse's Amériques and Berio's Sinfonia for eight voices and orchestra.
Film Events
The orchestra will present concert screenings of two films by the acknowledged comic genius of the silent screen, Buster Keaton. Both are conducted by Timothy Brock, who has written a new score for Keaton's classic The General, based on American anthems and sheet music from the 1800s. The orchestra will also present Christmas at the Movies, its hugely popular seasonal film programme.
Learning And Outreach
In the 2013/14 season, the BBC SSO will provide opportunities for amateur musicians and music fans of all ages and abilities to participate in Come and Play events, and take part in workshops in performance, composition and music-making. The orchestra will also develop its central partnership role in the Big Noise Project, Scotland's innovative engine for social change through music. It maintains its close association with the Royal Conservatoire of Scotland, working over a variety of disciplines with conductors, composers, soloists and orchestral players.
Broadcasts
The BBC SSO continues to be an integral part of BBC Scotland's output, contributing many programmes, including live broadcasts during afternoons and evenings, on BBC Radio 3 and BBC Radio Scotland. Concerts from the BBC Proms will be broadcast on BBC Radio 3 and televised on BBC Four.
For more information, visit bbc.co.uk/bbcsso
SD3
Search the site
Can't find what you need? Search here