BBC Two announces ambitious live event broadcast from one of the world's most active volcanoes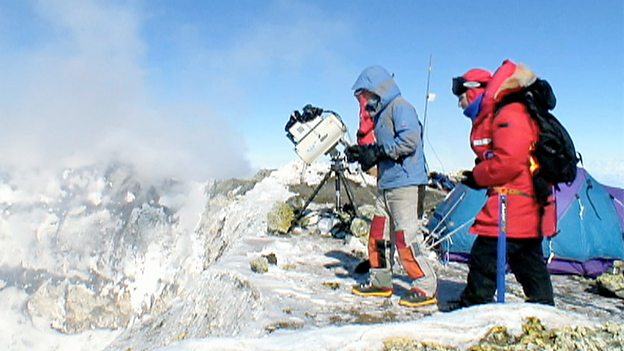 Broadcasting live from the edge of one of the world's most active volcanoes will offer a completely new and unique way of experiencing this powerful phenomenon."

Janice Hadlow, Controller, BBC Two
Date: 19.03.2012
Last updated: 18.03.2014 at 17.59
Following the success of Stargazing and Lambing Live, BBC Two continues its distinctive approach to commissioning live events for television with Volcano Live, a four-part series presented by Kate Humble and Professor Iain Stewart that will give BBC viewers a unique insight into the life, impact and real-time activity of this powerful natural wonder.
Broadcasting live over four days from 9-12 July from the Kilauea volcano on Hawaii's Big Island, Volcano Live will connect viewers with this active terrain as it transforms the life and landscape around it. As Kate embarks on a journey of discovery, geologist Iain provides context and insight and together they guide viewers through the science of volcanology.
Live action will be interspersed with pre-recorded footage capturing the expeditions of volcanologists and enthusiasts worldwide. With at least 20 volcanoes erupting at any one time around the world, Volcano Live explores their global impact. Coming face to face with volcanoes in the Democratic Republic of Congo, Guatemala, Chile and Iceland, the experts, using experiments, demonstrations, and state-of-the-art technology, will explain the mechanics behind one of nature's most destructive forces.
Controller of BBC Two, Janice Hadlow says: "Volcano Live will offer BBC Two viewers a rare opportunity to join world-class experts at the forefront of cutting-edge volcanology research. Broadcasting live from the edge of one of the world's most active volcanoes over four days will offer a completely new and unique way of experiencing this powerful and unpredictable natural phenomenon."
Presenter, Kate Humble says: "Presenting live television that responds to the mostly unpredictable natural environment is never an easy thing to do, but after Lambing Live, Spring and Autumnwatch, I've got the bug! I am hugely excited to learn about the temperamental furnace bubbling away beneath our feet and to share my experience of being face to face with these awe-inspiring natural wonders with BBC viewers."
Four themes will structure the course of each episode. Episode One: An Introduction to our Active World, Episode Two: Life and Death, Episode Three: Volcanoes, Earthquakes and Tsunamis, Episode Four: The Future.
Volcano Live is a BBC Factual Production. The executive producer is Lisa Ausden and series producer is Alan Holland.
Volcano live is hosted by the Hawaii Volcanoes National Park with assistance from scientists of the Hawaiian Volcano Observatory.
JB
Episode 1 taster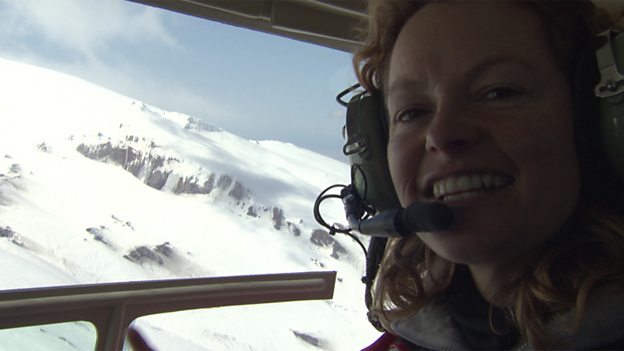 Kate Humble takes a helicopter ride around the Eyjafjallajoekull volcano
Episode 2 taster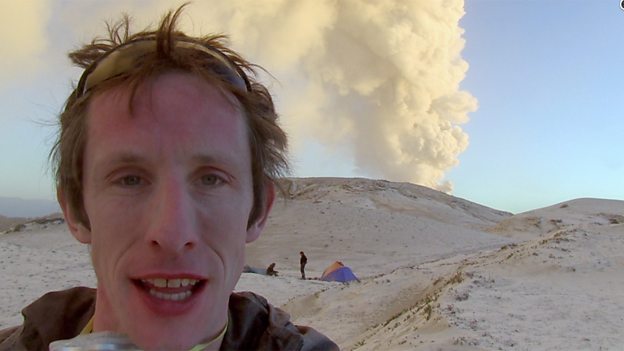 Dr Hugh Tuffen watches the Puyehue volcano erupt
Episode 3 taster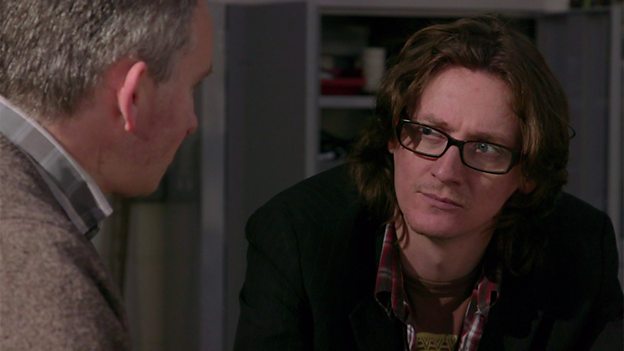 Ed Byrne visits the earthquake simulator at the University of Bristol
Episode 4 taster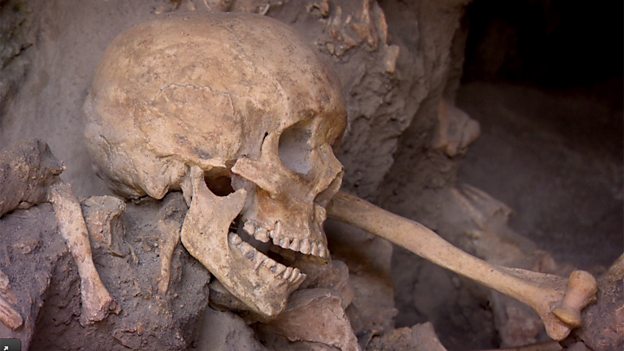 Iain Stewart sees the destruction wrought by Vesuvius in the Roman town of Herculaneum
Search the site
Can't find what you need? Search here