Celebrating Scotland's Maestro, Donald Runnicles Weekend 4-7 May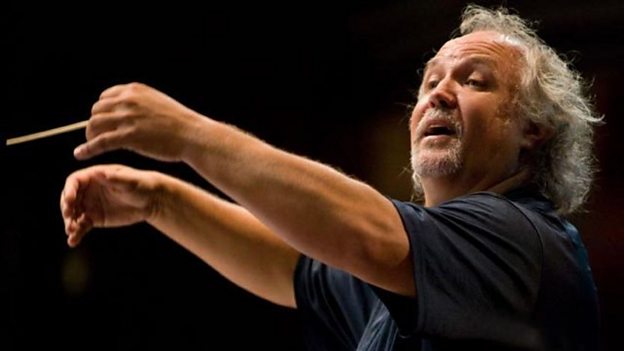 As much as I enjoy 'being the Maestro' and standing in front of a lot of musicians, I have always sought to make music with the players in this orchestra on a smaller canvas – that, for me, is an essential part of my music making."

Donald Runnicles, Chief Conductor, BBC SSO
Date: 16.04.2012
Last updated: 18.03.2014 at 18.08
The BBC Scottish Symphony Orchestra and Glasgow Life celebrate the artistry of Scotland's greatest living conductor Donald Runnicles, in a series of performances from Friday 4 to Monday 7 May.
In this unique weekend of concerts and events, the Chief Conductor of the BBC SSO is showcased not only with the orchestra, but as a superb piano accompanist to singers and as a collaborative chamber musician. And in a special short film, Runnicles' skill as a conductor is highlighted in minute detail with man himself providing his own singular insights into music.
Donald Runnicles said: "In this weekend I was very eager not to be featured only in large symphonic music. As much as I enjoy 'being the Maestro' and standing in front of a lot of musicians, I have always sought to make music with the players in this orchestra on a smaller canvas – that, for me, is an essential part of my music making."
Svend Brown, Director of Glasgow Music, said: "Donald Runnicles is a rarity among conductors - a true maestro capable of inspiring searingly intense performances from an orchestra but who is also an excellent chamber musician and accompanist to singers. This is a wonderful opportunity to hear him in action over one weekend in all three guises. Glasgow Music is delighted to be celebrating such a respected figure in the international music scene with his colleagues and audiences."
Edinburgh-born Runnicles is arguably one of the greatest conductors of both opera and symphonic music in the world, and became Chief Conductor of the BBC SSO in 2009. He launches the weekend with a special edition of BBC Radio 3's In Tune presented by Sean Rafferty, and broadcast live from the Royal Conservatoire of Scotland, where he is International Fellow in Conducting. He leads the BBC SSO and soprano Michaela Kaune in two of Richard Strauss's Four Last Songs, performs chamber music with some of the BBC SSO's principals, and leads performances by students from the RCS.
At City Halls on Sunday 6 May, Runnicles is once again at the piano, and presents and leads a chamber ensemble with players from the BBC SSO and soprano Michaela Kaune in intimate works by Beethoven, Schumann and Wolf. After the performance, he will talk about his life and international career. The weekend ends on Monday evening 7 May, with Runnicles in front of the BBC SSO once again, this time to shape the musical architecture and overwhelming climaxes of Bruckner's most popular symphony, the Seventh.
In addition to the weekend performances is a short film made for the BBC which gives a second-by-second insight into the conductor's craft. Runnicles was filmed during a concert performance of Richard Strauss's opera Der Rosenkavalier in Glasgow last November, with the camera focused entirely on him as he led the BBC SSO and a trio of international singers through the score. The resulting film, to be shown in the City Halls on Sunday 6 and Monday 7 May, offers an extraordinary player's-eye view of the conductor, with Runnicles's own recorded commentary offering his thoughts on the music and on his own performance.
SD3
Search the site
Can't find what you need? Search here