Hebburn, a new six-part comedy series for BBC Two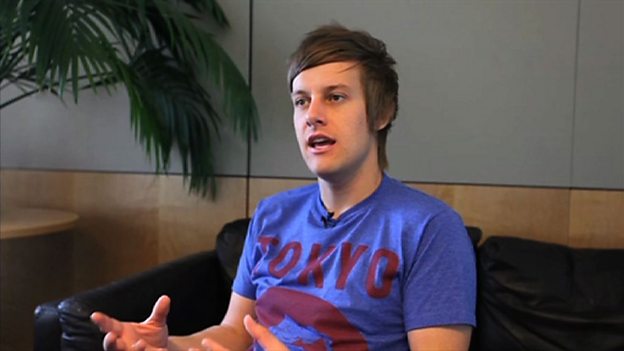 We are delighted to be bringing Hebburn to BBC Two. Not only does it bring back the warm heart of the North East to sitcom, but also delivers a charming and funny comedy about a grown up family with a fantastic cast attached."

Kristian Smith
Date: 06.03.2012
Last updated: 18.03.2014 at 17.49
The BBC announces it has commissioned Hebburn, one of the shows 'piloted' last year as part of the BBC's Salford Sitcom Showcase season in the Media City studios, from Channel X North & Baby Cow Manchester.
This six-part series for BBC Two, commissioned by Kristian Smith, Executive Editor Comedy Commissioning, will be filmed single camera on location and studio in Hebburn and Manchester.
Hebburn is the home town of stand-up comedian Jason Cook, who has created this warm, true-to-life comedy based on his own experiences of growing up in the North East of England. It tells the tale of the Pearson family and their son, Jason, who has left Tyneside for the bright lights and glamour of Manchester. He's secretly married a middle class Jewish girl, Clare, and realises that it is about time he introduced her to his family...
Jim Moir (Vic Reeves) will return to BBC screens to play dad Tony, a merchant sailor who is devoted to his family. Joining him will be rising stand-up star Chris Ramsey as the impetuous and ambitious Jason and Kimberley Nixon (Fresh Meat) as his wife Clare.
Kristian Smith said: "We are delighted to be bringing Hebburn to BBC Two. Not only does it bring back the warm heart of the North East to sitcom, but also delivers a charming and funny comedy about a grown up family with a fantastic cast attached."
As a stand-up, Jason Cook has won awards and a clutch of five star reviews for his shows at the Edinburgh festival all inspired by his life, family and particularly his late father Tony.
Jason will appear as lovable rogue Ramsey, a character inspired by Chris Ramsey.
Jason says: "I somehow knew Chris would end up playing the young version of me and that I would be playing Ramsey and unbelievably, when I was younger my hair was even worse than Chris's is now."
Gavin & Stacey director Chris Gernon is on board and the show will be produced by Gill Isles. Jason Cook is writing the series with Graham Duff (Ideal).
The show will be executive produced for the BBC by Kristian Smith, by Henry Normal & Lindsay Hughes for Baby Cow Manchester and Matt Tiller & Alan Marke for Channel X North.
TD
Search the site
Can't find what you need? Search here