Letitia Dean returns to EastEnders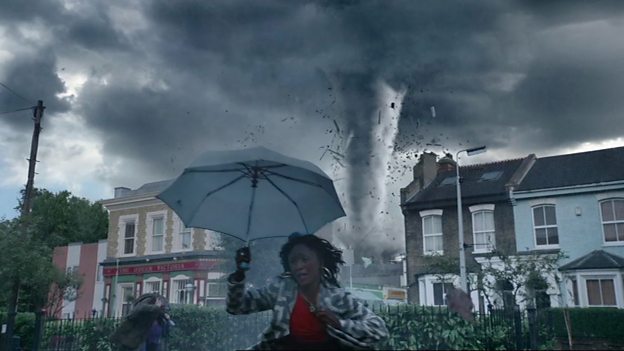 An exciting week packed full of dramatic twists and turns lies ahead for the audience and the justice they have been desperately waiting for has finally arrived."

Lorraine Newman, Executive Producer, EastEnders
Date: 26.07.2012
Last updated: 18.03.2014 at 18.08
There's no place like home for both Sharon and EastEnders as they both return to BBC One after the Olympics, with a hugely dramatic week featuring seven episodes.
Walford's original princess returns to Albert Square in desperate need of Phil's help but whilst Phil attempts to rescue Sharon from her nightmare, he is unaware that his is only just beginning as Shirley uncovers the truth about who killed Heather.
Sharon's return and Shirley's discovery mark the start of an extremely exciting autumn for EastEnders.
Lorraine Newman, Executive Producer, says "An exciting week packed full of dramatic twists and turns lies ahead for the audience and the justice they have been desperately waiting for has finally arrived."
Speaking of EastEnders returning to its rightful place on BBC One, Controller Danny Cohen, adds: "Following the Olympics on BBC One, viewers can look forward to more TV gold on the channel as EastEnders returns home for seven explosive episodes in one week and Sharon's dramatic return to the square. Not to be missed!"
Notes to Editors
Sharon returns to EastEnders the week commencing 13th August.
Letitia Dean has reprised her role as Sharon after 7 years away from Walford. 
The transmission dates for above episodes are still to be announced. 
During the Olympics, EastEnders will be transmitted on BBC Two.
SJP
Search the site
Can't find what you need? Search here
Related Media Centre Links