BBC Scotland's Explorers Season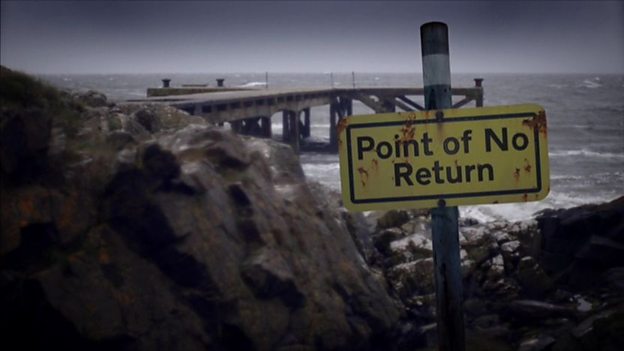 Perhaps it is something to do with being a country on an island at the edge of Europe but numerous Scots definitely had a desire to go to far-flung places.

Neil McDonald, Creative Director in BBC Scotland's Factual Department
Date: 04.10.2011
Last updated: 18.03.2014 at 18.04
High adventure across the globe is celebrated in a season of programmes from BBC Scotland this winter.
Stories of Scottish adventurers and explorers – from the past and the present – will stride out across television, radio and online from mid-October onwards.
History explorer Neil Oliver and modern-day adventurer Mark Beaumont are the core presenters in a range of programmes charting Scots and their exciting and dramatic forays into difficult and largely uncharted territories across the world.
Neil battles cold, heat, wilderness and danger, following in the footsteps of four Scottish explorers whose journeys – to Africa, Antarctica, the wild heart of America and a Japan virtually cut off to the Western World – defined the last great age of exploration.
In The Last Explorers, a four-part series on BBC One Scotland, he will be looking at the stories of David Livingstone, the missionary who helped put an end to slavery in Africa; John Muir, who pioneered environmental conservation in America; Thomas Glover who laid the foundations for modern Japan's industrial success; and Antarctic pioneer William Speirs Bruce.
Mark Beaumont took on ice, ocean and extreme physical hardship as part of an expedition this summer led by Scot, Jock Wishart. Rowing the Arctic chronicles the expedition's bid to row 450 miles across the Arctic to the 1996 position of the Magnetic North Pole; a position ice-bound by hundreds of miles when Jock led a walking expedition there at that time.
As part of the Explorers Season, Mark Beaumont will also present a BBC Radio Scotland special, Survival, about the psychology and physiology of staying alive in extreme conditions.
Mark and Neil launch the BBC Scotland Explorers Season with a public event on 27 October at the Hub in Edinburgh, when they come together, before a ticketed audience, to share their experiences and look deeper into what makes and breaks an explorer.
Other programming includes a taster series on Scottish explorers Scots Who Found the Modern World, produced by IWC Media, going out in mid-October and in late November, The Hudson's Bay Boys which tells the amazing story of modern day Scottish adventurers who built new lives with the Inuit in the Canadian Arctic.
Radio Scotland will also have Mark Jardine presenting Death In Kabul about the story of 19th century diplomat and adventurer in Afghanistan, Alexander Burnes. Louise Yeoman will present a special short feature about the identical twin sisters, Margaret and Agnes Smith, from Irvine, who – in the late 19th century – found a forgotten version of the gospels, kept in a monastery deep in the Sinai desert.
The BBC Scotland Explorers Season will also be supported by programming exploring these themes on BBC Alba, Radio nan Gaidheal, BBC Radio Scotland's History zone, with further BBC Learning programmes, features and outreach content, plus online activity.
Neil McDonald, Creative Director in BBC Scotland's Factual Department, said: "Perhaps it is something to do with being a country on an island at the edge of Europe but numerous Scots definitely had a desire to go to far-flung places.
"And in many cases, they appeared to have had the constitution – again perhaps a reflection on our own location and the hard weather it brought – to cope physiologically and psychologically – and indeed excel in some of the world's toughest environments.
"We thought it was a good time to celebrate this Scottish doughtiness and international achievement with Neil Oliver and to bring the story of Scottish exploration and adventure up to date with Mark Beaumont and a range of other programming."
HM
Search the site
Can't find what you need? Search here