Dramas from BBC Learning English
Intermediate and above level
The White Elephant: Episode 20: Failure
Episode 160422 / 22 Apr 2016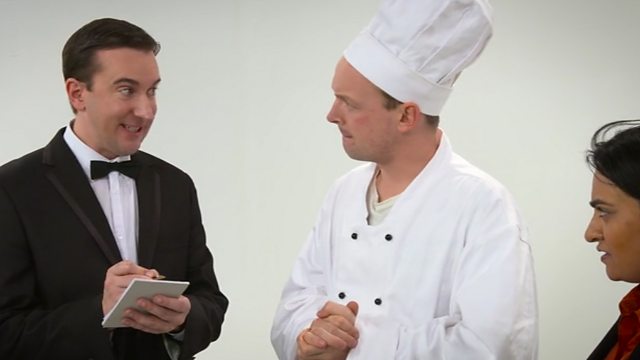 Gordon
Have I ever told you that I used to work in a top restaurant in New York?
Mary
No, you haven't
Ceilia
He was flipping burgers in a fast food joint.
Peter
We have some customers from America!
Gordon
Amazing! America. Americans always appreciate good food… like mine. Well, what do they want?
Peter
The lady just wants a tuna salad but the gentleman doesn't like anything on the menu and says can you knock up some 'jambalaya' and maybe some 'key lime pie' for pudding?
Gordon
Yes… of course… anything for our American cousins.
Peter
I'll go and tell them you'd be happy to do it then.
Mary
Good job you worked in America Gordon, we'd hate the customers to get the better of you!
Gordon
It's alright Mary, I know what I'm doing. Now jambalaya… where's the jam?
Ceilia
Would you like us to Google the recipe? We wouldn't want you to fall at the first hurdle.
Gordon
No it's OK. I just need some potatoes…
Ceilia
Look, why don't we just cut our loses and I'll go and tell the customers you haven't a clue what you're cooking.
Gordon
No, just tell them that we're out of 'balaya' and the 'key' for the key lime pie is locked in the cupboard.
Mary
Oh dear Gordon. I can see why you left New York.
Gordon
I can't be excellent at everything.
Mary
Let me Google it for you.
Ceilia
They've decided to leave.
Mary
You made a right pig's ear of that haven't you Gordon? Do you know how to cook a pig's ear?! What's wrong Gordon - you got a sense of humour failure?!
Vocabulary
get the better of you
cause you to fail
fall at the first hurdle
fail right at the start of something
cut our losses
stop doing something now before it gets worse
(to make) a pig's ear out of something
(to make) a complete mess of something
a sense of humour failure
you are unable to see what is funny
Credits
Gordon Grater: Neil Frost
Ceilia Spatula: Amina Zia
Peter Peppermill: Darren Benedict
Marigold Marcelo (Mary for short): Stacha Hicks
Written, produced and directed by: Rob Carter
Grammar Gameshow - Present perfect!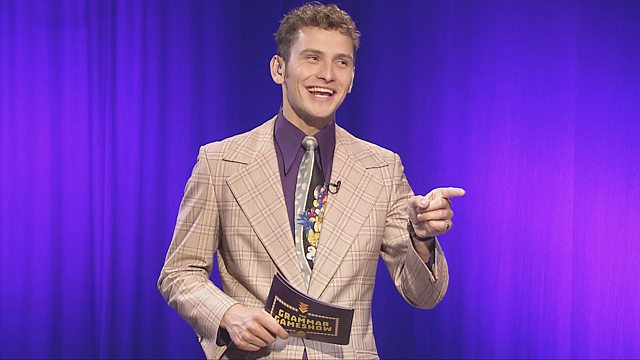 Follow our courses