Dramas from BBC Learning English
Intermediate and above level
The White Elephant: Episode 5: Happy
Episode 160108 / 08 Jan 2016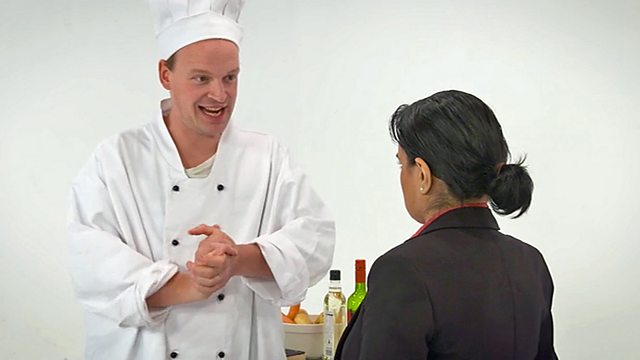 Gordon the chef has had some good news which has made him unusually happy. Everyone is concerned about his cheerful mood but it's not long before he's back to his usual self. Watch this episode to find out what made him happy and what's made his cheerfulness so short-lived.
Transcript
Ceilia
You seem... full of the joys of spring. Are you feeling OK Gordon?
Gordon
You mean happy? There is nothing wrong with being happy... now, where did I put the onions?
Ceilia
Do you think there is something odd about Gordon today?
Mary
Yes... he's cheerful. He seems to be on cloud 9.
Ceilia
I wish he was on cloud 9!
Mary
Hi Gordon. Ceilia's worried about you... has something happened? You just seem very... happy.
Gordon
I am on top of the world actually... don't tell Ceilia but I might have a new job! I had an interview yesterday.
Mary
Wow! I bet you're thrilled to bits.
Gordon
I am Mary - oh the idea of working in a proper restaurant, with customers who appreciate my food, and the pay's better too. Ah, that bit was music to my ears.
Peter
... music in your ears?
Gordon
Oh never mind. What do you want?
Peter
Customer on table 6 wants the raspberry Pavlova for dessert. (The office phone rings) I'll get that shall I? It's the Poison Ivy restaurant! ....aha... aha... ok... bye. They said, 'Sorry you haven't got the job - they've chosen someone better'.
Ceilia
Oh, let's all jump for joy shall we! Gordon is going to be with us a little bit longer.
Mary
Raspberry, Gordon?
Vocabulary
full of the joys of spring
very happy / cheerful
on cloud 9
very happy
on top of the world
feeling happy because things are going well for you
thrilled to bits
excited and pleased
music to my ears
information that makes you happy / pleased
jump for joy
show great excitement / happiness
Credits
Gordon Grater: Neil Frost
Ceilia Spatula: Amina Zia
Peter Peppermill: Darren Benedict
Marigold Marcelo (Mary for short): Stacha Hicks
Written, produced and directed by: Rob Carter
Latest Dramas from BBC Learning English
Learn electric idioms with Johnny!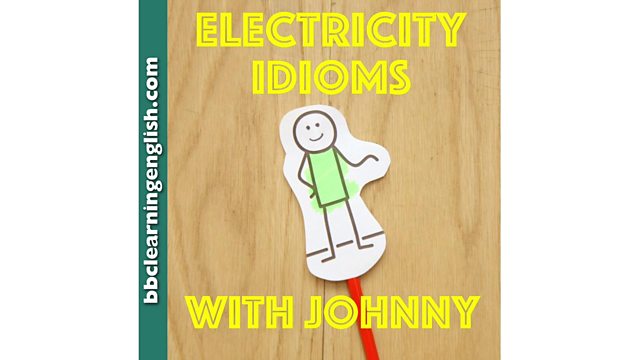 Follow our courses