Dramas from BBC Learning English
Intermediate and above level
The White Elephant: Episode 4: Annoyed
Episode 151225 / 25 Dec 2015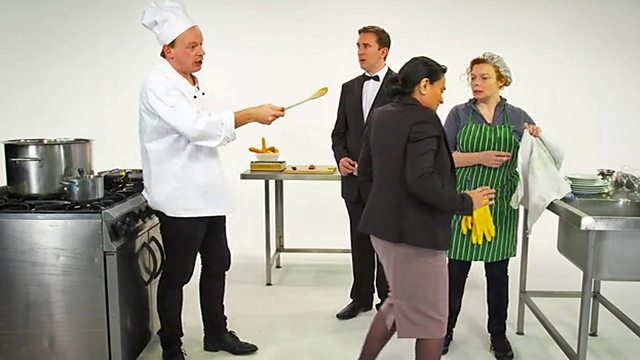 Poor Gordon - he just wants to cook but there's so much activity in the kitchen he's getting annoyed again. What's making his blood boil and what does Ceilia, the boss, reveal about her past with Gordon? Find out by watching episode four and listen out for the phrases they used about being annoyed.
Transcript
Mary
Are you OK, Gordon?
Gordon
Yes. Just leave me to cook.
Mary
OK, don't bite my head off.
Ceilia
Is everything OK?
Gordon
It's this recipe - I can't get it right. It's doing my head in.
Ceilia
Maybe I could help?
Gordon
What do you know about cooking?! Don't forget: I'm the chef.
Ceilia
Well, I used to cook for you at home, when we were married - before I became your boss.
Gordon
That was beans on toast - this is very different.
Peter
Table three... or is it two... wants to know where their food is.
Ceilia
Maybe I could just help you...
Gordon
For crying out loud! You're driving me crackers! You've ruined it! What am I going to do now?
Peter
Maybe... I could go and get something ready-made from the supermarket?
Gordon
From the supermarket!!! Don't make my blood boil more than it already is. Do you think world-class chefs buy ready meals from the supermarket? Honestly!
Mary
OK, don't blow your top. When I was young my mum would add a spoonful of mustard into all her cooking and it made everything taste so nice. Now, why not give that a go?
Ceilia
Go on Gordon, give that a go, and maybe it will stop you getting so hot under the collar.
Gordon
Very well. Hmm, doesn't taste bad. I think I've created something good here.
Peter
Well done Mary - we should name the dish 'The Mary Miracle Meal' after you!
Gordon
No, I don't think so. We'll call it 'Gordon's Greatest Goulash'.
Vocabulary
don't bite my head off
don't speak to me in an angry way
it's doing my head in
it's making me annoyed and angry
for crying out loud!
said by someone to express their annoyance or irritation
you're driving me crackers!
you're making me annoyed
don't make my blood boil
don't make me angry
don't blow your top
don't get angry
hot under the collar
annoyed or angry
Credits
Gordon Grater: Neil Frost
Ceilia Spatula: Amina Zia
Peter Peppermill: Darren Benedict
Marigold Marcelo (Mary for short): Stacha Hicks
Written, produced and directed by: Rob Carter
Latest Dramas from BBC Learning English
Expressions in your language!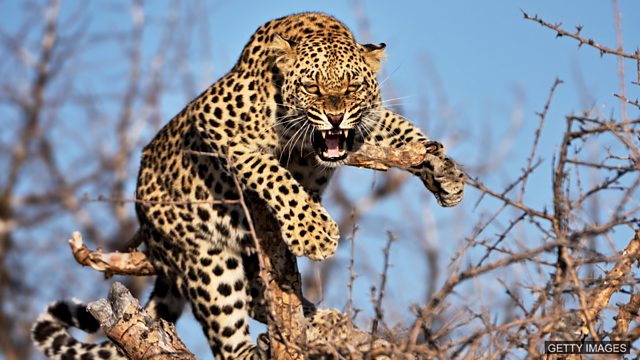 Follow our courses