Learners' Questions
Nível Intermediário
Which prefix? 'Out-' or 'over-'?
Episode 191119 / 19 Nov 2019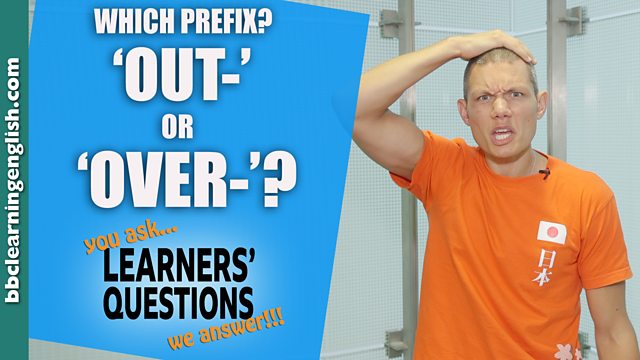 This week's question
What are the differences between the prefixes 'out-' and 'over-'? - Tamanna
Answer this
Which prefix can mean 'more than' in both a neutral way and a way that implies there is a problem?
Language points
Prefix

A prefix is a group of letters added to the start of a word to change its meaning or make a new word. Examples are: mis-, un-, out-, over-
Did you understand or did you misunderstand?

That was an unsuccessful attempt. Try to be more successful next time.
Out- = not central
Out- can mean 'not central' or 'external' to nouns and adjectives: outskirts, outlying, outpatient.
The building is on the outskirts of town.
Most of the outlying region is desert.

Out- = away from
Out- can mean 'away from'
What time is the outbound train?
She met me with outstretched arms.
Out- = better
Out- can attach to verbs to add the meaning 'going further than' or 'being better than'. E.g. outlive, outmatch and outperform
My grandma is very healthy. She'll probably outlive us all.
Last night, my football team were totally outmatched.
Over- = too much
Over- commonly means 'too much' or 'more than enough' E.g. overcook, overreact, overpriced, overconfident, overheat and overdo.
I'm late. I totally overslept.
It's only a handstand. Don't get overexcited.
Over- = more than
Over- can mean 'more than' but without also meaning 'too much' in a negative way.
Look! I've found a holiday for the over-60s.

I can't tonight. I'm working overtime.
Over- = across
Over- can mean 'across'
Do you prefer the underground or overland train?
Over- = above
Over- can mean 'on top of' or 'above'
The overseer wasn't a very nice person.
Watch out for that overhanging branch!
The answer
'Over-'. It can mean 'more than' in a neutral way (A holiday for the over-60s) or 'more than' in a negative way (I overslept!)
Do you have a question?
If you have a question for Learners' Questions, email us on learning.english@bbc.co.uk
2 ways to pronounce 'L'!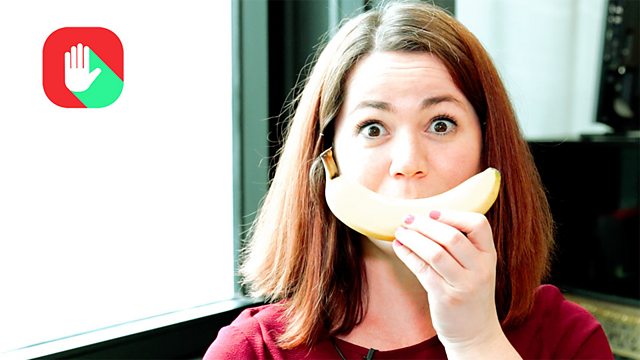 Follow our courses