1
Unidade

1: The Experiment

Selecione a unidade desejada
Lição

30

The Experiment is a collection of short series that are a little different to our usual programmes - but still help you improve your English.

We'd like to share with you the recording of our first live, interactive lesson. LE Live was streamed on March 22nd 2018 on Facebook Live. We plan to do more in the future.
Pontos alcançados nesta lição
0 / 0
A live, interactive, international lesson
Have you ever wondered what Dan's dream is? What would Neil do if he went to the Moon? And if you won a million dollars, what would you do with it?
Dan and Neil have given the first of our LE Live lessons - this time on the second conditional. Watch a recording of the Facebook Live video, which was streamed on March 22nd. We hope to bring you more in the future.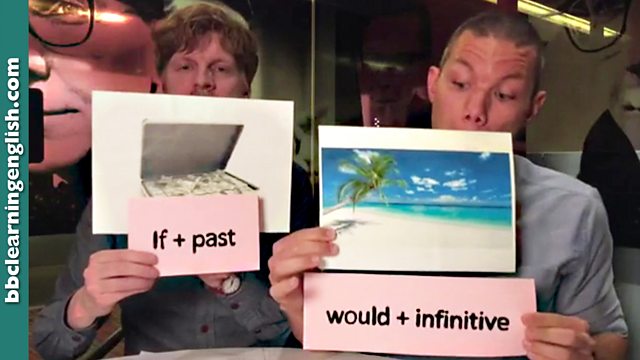 End of Session 30
Join us in Session 31 of The Experiment for What They Really Mean - a video series on understanding more than just the words people use.
Here are all of our Experiment series videos