Dramas from BBC Learning English
Intermediate and above level
The White Elephant: Episode 9: Secrets
Episode 160205 / 05 Feb 2016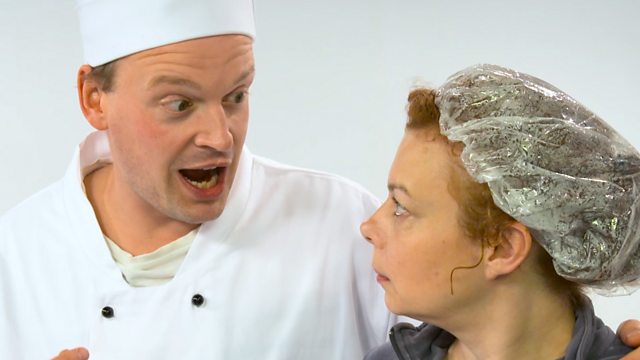 Transcript
Ceilia
Hi Peter - how's everything? Still enjoying working here?
Peter
Oh yes. It's a great restaurant. I love it here.
Ceilia
Good, good... do you want to know a secret?
Peter
Oh... go on then.
Ceilia
I can't tell anyone... but I've just entered us into the Restaurant of the Year awards - in the best newcomer category - hopefully, we'll be nominated!

Peter
Oh that's great news... well done!
Ceilia
Mum's the word - I can't tell anyone until it's officially announced.
Peter
My lips are sealed.
Gordon
See you Ceilia... What are you smirking at?
Peter
Nothing... Oh go on then. Ceilia's just told me a big secret...
Gordon
What?
Peter
We've been nominated for Restaurant of the Year award! But keep it under wraps hey?
Gordon
No way! Gosh, Restaurant of the Year... me, a winner!
Mary
Have you won something Gordon?
Gordon
No, no... you'll probably find out anyway... a little dickie bird just told me that I've won the Restaurant of the Year award! But ssshhh, keep it to yourself.
Mary
OK, I won't let the cat out of the bag... except there's no cat to let out. The awards aren't for another six months - we can't have won.
Ceilia
She's right Gordon. I've only just put the entry form in... What's up? Cat got your tongue?!
Vocabulary
mum's the word
keep it a secret
my lips are sealed
I won't tell anybody
keep it under wraps
keep it a secret
a little dickie bird has told me
somebody has told me something in private
keep it to yourself
don't tell anybody / keep it a secret
to let the cat out of the bag
tell somebody something that was supposed to be a secret
Credits
Gordon Grater: Neil Frost
Ceilia Spatula: Amina Zia
Peter Peppermill: Darren Benedict
Marigold Marcelo (Mary for short): Stacha Hicks
Written, produced and directed by: Rob Carter
Dramas from BBC Learning English dhihoo kanaa
THE DAILY VIDEO - Parts of a boat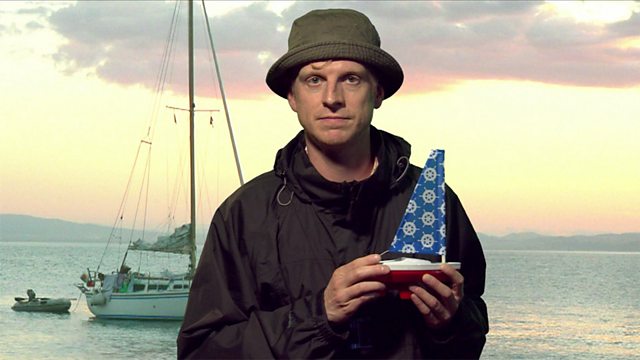 Follow our courses