Dramas from BBC Learning English
Intermediate and above level
The White Elephant: Episode 8: Lucky
Episode 160129 / 29 Jan 2016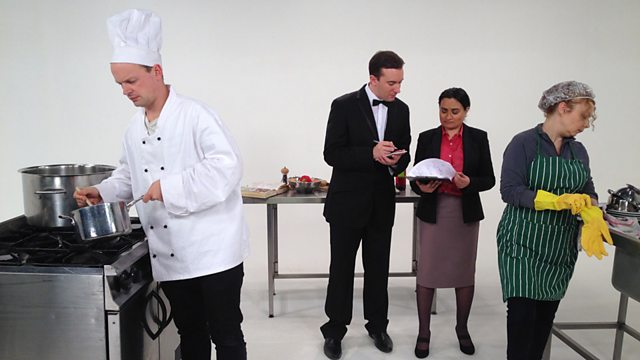 Transcript
Gordon
Mary, today is your lucky day!
Mary
Oh really Gordon, why's that?
Gordon
I have made a fabulous meal using just one large pan. So not much washing-up for you!
Mary
Oh, lucky me!
Gordon
Yes and it's nearly ready - just one more chilli for luck. Peter!
Peter
Yes Mr Gordon... you called?
Gordon
I want you to take that pan to table 3 and watch their faces light up with amazement. Be careful!
Mary
Do you want a hand?
Peter
It's OK Mary, leave this with me.
Gordon
This is my signature dish - the recipe fell into my lap years ago when I worked at one of the world's top restaurants - you wouldn't have heard of it.
Mary
Oh wouldn't I? Well, it has got a lot of chilli in it so it's not to everyone's taste.
Peter
Water! Water!

Gordon
Where's the fire? Where's the fire?
Peter
No fire... chilli... too much chilli. They don't like it...
Gordon
Idiots! They don't know good food when they've seen it!
Peter
They want something plain... simpler...
Gordon
Boring you mean. Right, I'll have to make spaghetti bolognaise. Well, now I'll need some pots and pans...
Mary
There's a stroke of luck - I've washed all these!
... better luck next time!
Vocabulary
(someone's) lucky day
a day when good things will happen to someone

one more (something) for luck
an extra (something) for good fortune

light up
(here) suddenly look happy or amazed
fell into my lap
obtained without any effort
a stroke of luck
a good thing that's happened unexpectedly
better luck next time
(an expression of encouragement or sarcasm)
hope you have more success next time
Credits
Gordon Grater: Neil Frost
Ceilia Spatula: Amina Zia
Peter Peppermill: Darren Benedict
Marigold Marcelo (Mary for short): Stacha Hicks
Written, produced and directed by: Rob Carter
Dramas from BBC Learning English dhihoo kanaa
THE DAILY VIDEO - WATCH THIS NOW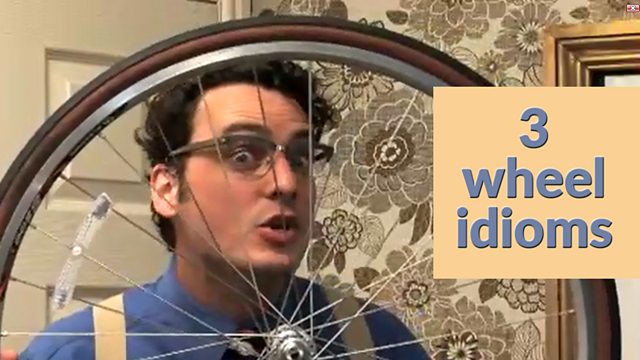 Follow our courses