Dramas from BBC Learning English
Intermediate and above level
A Christmas Carol - ep 05 - The end of it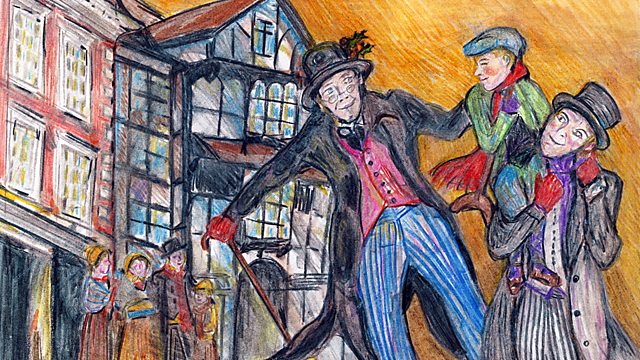 Ebenezer Scrooge has been taken to several different places by three spirits. He saw that if he died, nobody would care because he is a bad man. How will this experience change Scrooge's life?
Transcript
Narrator
A lot has happened to Ebenezer Scrooge. How will this story end? Scrooge's only love used to be money, but now he might be a changed man! After the struggle with the frightening Spirit of Christmas Yet To Come, he found himself in his own bed, in his own room, and he felt happy and ready to change his life.
AT SCROOGE'S HOUSE
Scrooge
I'm as light as a bird, I'm as happy as an angel, I'm as merry as a schoolboy, I'm as giddy as a drunken man. A merry Christmas to everybody! A happy New Year to all the world. Hello!
Narrator
Scrooge ran to the window and put out his head. Bells are ringing! Ah! The sun was shining, the air felt fresh. Everything was wonderful!
Scrooge
Hey boy! Yes, you. Look up. Here in the window! What's today?
Boy
It's Christmas Day, sir!
Scrooge
It's Christmas Day. I haven't missed it. The Spirits have done it all in one night. Hello, my good boy. Do you know whether they've sold the special turkey that was hanging up there?
Boy
What? The one as big as me?
Scrooge
Yes! Go and buy it, and tell them to bring it here, so I may give them the address to take it to. Come back with the man, and I'll give you a little money. Come back with him in less than five minutes and I'll give you a lot of money.
Narrator
The boy ran off as fast as he could.
Scrooge
I'll send it to Bob Cratchit's. He will not know who sends it. It's twice the size of Tiny Tim!
Narrator
Then Scrooge went to the streets. He was greeting everyone: "Merry Christmas! Merry Christmas!" He approached the gentlemen who had asked him to help the poor. He had behaved so badly before, when he refused to give anything. But now, he offered them a generous donation.
IN THE STREET
Gentleman
My dear Mr Scrooge, are you serious?! I don't know what to say to such kindness!
Narrator
In the afternoon Scrooge went to his nephew's house for that dinner he was invited to but didn't want to go to. Do you remember that? How will his nephew react?
AT SCROOGE'S NEPHEW'S HOUSE ENTRANCE
Scrooge's Nephew
Who's that?! Uncle Scrooge! Welcome, uncle! Come and have some fun with us!
Narrator
His nephew received him with open arms. And what a party it was! It was great to be in that same party the Spirit of Christmas Present had shown him before. And this time everybody could see Scrooge and talk to him. The next morning, the old man went to the office very early to catch Bob Cratchit coming late. Eighteen and a half minutes late!
AT SCROOGE'S OFFICE
Scrooge
What do you mean by coming here at this time of day?
Bob Cratchit
I'm very sorry, sir. It's only once a year. It will not be repeated. I was making rather merry yesterday, you see, sir...
Scrooge
Now, I'll tell you what, my friend: I am not going to stand this sort of thing any longer. And therefore… and therefore I'm about to raise your salary!
Bob Cratchit
Mr Scrooge?!
Scrooge
A Merry Christmas, Bob, my good friend. I'll raise your salary, and help your hard-working family, and we'll discuss your problems this very afternoon, over a Christmas drink!
Bob Cratchit
Wonderful, Mr Scrooge! Wonderful!
Narrator
Scrooge did it all, and much, much more. He became a second father to Tiny Tim, who did not die, and a good friend to all. Some people laughed to see how he'd changed, but he let them laugh. His own heart laughed: and that was quite enough for him. It was always said of Scrooge, that he knew how to keep the Christmas cheer alive and well. I hope we do the same. Tiny Tim has the last word:
Tiny Tim
God bless us, everyone!
Vocabulary
giddy
dizzy
Quiz
Question 1: Who did Scrooge send a big turkey to?
a) Bob Cratchit
b) His nephew
c) The man collecting money for the poor
Question 2: How did Scrooge treat Cratchit when his clerk came late to work?
a) Scrooge received him with open arms
b) Scrooge just pretended to be angry
c) Scrooge was angry because Cratchit was ungrateful for the turkey
Question 3: What's the message given by the story?
a) Kindness and goodwill can make you happier than just having lots of money
b) Don't take things too seriously
c) You should be kind at Christmas or ghosts will come after you. Boooo!
Answers
Question 1: The correct answer is (a)
Question 2: The correct answer is (b)
Question 3: The correct answer is (a)
Credits
Adaptation and production by Graciela Damiano
Cast: Sophie Napleton, Darren Benedict, Michael Harrison, Rob Carter, Neil Edgeller, Leonard Hu.
Illustration: Carolina Thwaites-Lastra
English Language Teaching consultant: Nicola Prentis
Studio Manager and Post Production: Neva Missirian
Studio Manager: Anna Veale
Sound research: Vera Harte
Dramas from BBC Learning English dhihoo kanaa
THE DAILY VIDEO - Sports idioms quiz!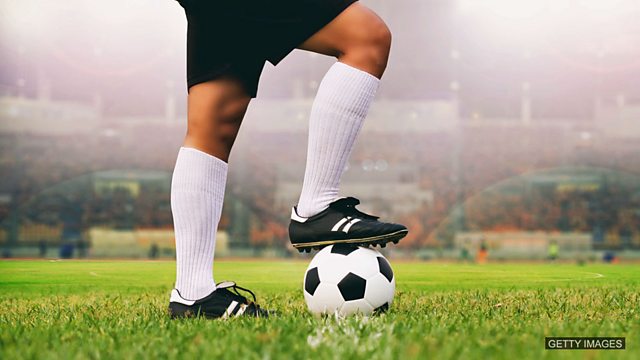 Follow our courses