세션

1
Student Life 6 – Going the distance
Time for another look at Student Life – the series where we follow genuine distance learners when they're studying – and when they're not. Each student tells us how they meet the challenges of distance learning. Let's meet the next student! Jemma's here to tell us how she stays motivated on her distance learning course!
엑티비티

1
Staying motivated as a distance learner
Jemma has a busy life: she's an events manager, mother to two children – and she's a distance learner. With so much going on, it's no wonder that staying motivated as a distance learner can be a challenge! But it's not impossible to keep your focus and go the distance – and Jemma tells us how!
Scroll down to find out how Jemma kept on going and found success as a distance learner.
Jemma goes the distance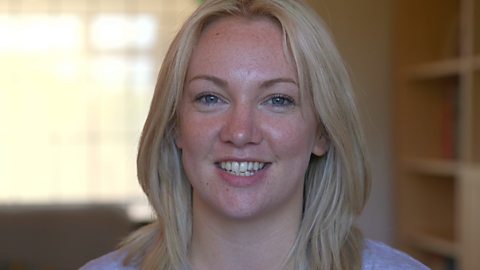 We asked Jemma about how she copes with work and family life while staying motivated as a distance learner. Watch the video to find out about going the distance on a long course of study.
To do
While you watch the video, note down what Jemma says about WHO helped her, WHAT she focused on to stay motivated, and HOW she's a role model. We'll give you the answers – in an activity – later on this page.
User tips
Turn on subtitles by clicking on the 'S' button in the video player.
Click on the 'expand' icon to view the video in full screen.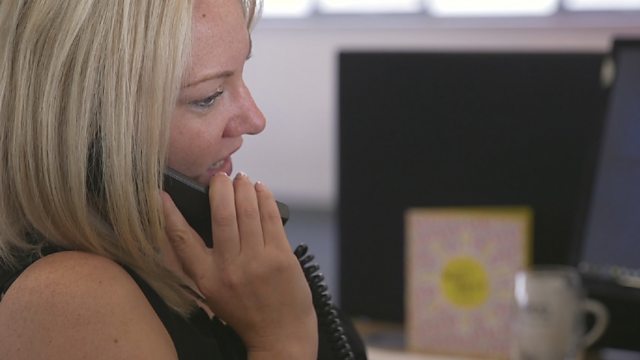 스크립트 보기
스크립트 숨기기
Jemma
On a normal day I'm usually getting up, and getting the kids ready for school, heading to work… I work in marketing: the kids are getting a bit older: I've decided to do more hours so I've taken on a new job at work which is an events manager job, but at the moment I'm doing two jobs. It's almost like I'm being three people in one day: I'm the employee one minute, I'm the Mum when I get home and I'm a student in the evening.
I'm studying English language and literature degree. I was 24 when I decided to do distance learning, I was pregnant and I'd been made redundant. I've been studying for nearly six years now. I'm really lucky to have an incredibly supportive husband. He comes home in the evening, he knows that I'm studying, so he'll go in the kitchen and clean up. He's always tried to say to me, you know, 'Keep going. Keep doing it. You're doing the right thing.
During my – what would have been my second or third year – I was pregnant, and I just found that I was falling asleep a lot while I was trying to study in the evenings. I had one day where my dad would take Josie, the eldest, just for a walk for me and I would sit there and read, so I had that time then during the day as well.
Around two years ago, my kids were obviously one and three years old, my husband was working nights. It was a really difficult time just to find the time to study. When I was struggling, I had to ask for some extensions and I contacted my tutor, who was really good at just saying I can have an extra week here, an extra week there where I needed and you know, they were really good at supporting that.
I think the first year, in terms of motivation, was easy but then as it's gone harder, it's been harder to stay motivated. One of the best things to do I've found to turn it around is to focus on aspects that you can find interesting. My advice to somebody who's maybe struggling with motivation would be that, you know, the end is in sight. Think about what – how good it'll feel when you finish, because that's certainly what drives me through.
One of the key drivers for me when I started the degree was that I wanted to be a role model to my children. You know, I wanted to be able to kind of come out at the end of it and say "Mummy's got a degree, look what I've done and look at how I've achieved it." My advice to a busy mum who's thinking about distance learning would be that, if you want to do it, you can find the time for it.
Often at big birthdays I suppose there's a sense of reflection of kind of what you've achieved, and there's a huge sense of achievement for me turning 30. So much has happened in those six years that I've been doing it, but it's been great: I've not regretted one moment of it now.
I feel like I'm a different person now than I was then. Things have been constantly changing, constantly moving, and I just hope that, you know, over the next six years, even though I'm not going to do another degree, I hope that I can achieve as much over the next period as what I've done in this period.
Go the distance.
How Jemma found the way to study success
Jemma talked about who helped her, what she focused on and how she's a role model. What did she say?
How Jemma found the way to study success
3 Questions
Answer the questions to see if you've understood everything from Jemma's video
엑티비티
Answer the questions to see if you've understood everything from Jemma's video
힌트
Who helped Jemma at home and who gave her guidance for her assignments?
a
Her husband
U29ycnksIHRoYXQncyBub3QgcmlnaHQuIEplbW1hJ3MgaHVzYmFuZCB3YXMgdmVyeSBzdXBwb3J0aXZlIGJ5IGhlbHBpbmcgaGVyIGFyb3VuZCB0aGUgaG9tZSDigJMgYnV0IHNvbWVvbmUgZWxzZSBhbHNvIGhlbHBlZCBKZW1tYSB3aXRoIGhlciBhc3NpZ25tZW50cy4gV2hvIHdhcyBpdD8=
b
Her tutor
U29ycnksIHRoYXQncyBub3QgcmlnaHQuIEplbW1hJ3MgdHV0b3IgaGVscGVkIGhlciB3aXRoIGd1aWRhbmNlIGFuZCBleHRlbnNpb25zIGZvciBoZXIgYXNzaWdubWVudHMg4oCTIGJ1dCBzb21lb25lIGVsc2UgYWxzbyBoZWxwZWQgSmVtbWEgYXQgaG9tZS4gV2hvIHdhcyBpdD8=
c
Her husband and her tutor
VGhhdCdzIHJpZ2h0ISBKZW1tYSB3YXMgbHVja3k6IGhlciBodXNiYW5kIHdhcyB2ZXJ5IHN1cHBvcnRpdmUsIGhlbHBpbmcgcm91bmQgdGhlIGhvbWU7IGFuZCBoZXIgdHV0b3JzIGxpc3RlbmVkIHdoZW4gc2hlIG5lZWRlZCBndWlkYW5jZSBvciBleHRlbnNpb25zIGZvciBoZXIgYXNzaWdubWVudHMu
엑티비티
Answer the questions to see if you've understood everything from Jemma's video
힌트
What do you aim to achieve when you're studying?
To help her get through her studies, Jemma focused on...
a
... her grades.
U29ycnksIHRoYXQncyBub3QgcmlnaHQuIEplbW1hIHByb2JhYmx5IHRob3VnaHQgYSBiaXQgYWJvdXQgaGVyIGdyYWRlcywgYnV0IHNoZSBmb2N1c2VkIG1vcmUgb24gaGVyIGdvYWxzLiBTaGUgc2FpZCAidGhpbmsgYWJvdXQgaG93IGdvb2QgaXQnbGwgZmVlbCB3aGVuIHlvdSBmaW5pc2giIOKAkyBrZWVwIHlvdXIgZ29hbHMgaW4gbWluZCB0byBoZWxwIHlvdSBzdGF5IG1vdGl2YXRlZCB3aGlsZSB5b3UncmUgc3R1ZHlpbmcu
b
... her goals
VGhhdCdzIHJpZ2h0ISBKZW1tYSBzYWlkICJ0aGluayBhYm91dCBob3cgZ29vZCBpdCdsbCBmZWVsIHdoZW4geW91IGZpbmlzaCIg4oCTIGtlZXAgeW91ciBnb2FscyBpbiBtaW5kIHRvIGhlbHAgeW91IHN0YXkgbW90aXZhdGVkIHdoaWxlIHlvdSdyZSBzdHVkeWluZy4=
엑티비티
Answer the questions to see if you've understood everything from Jemma's video
힌트
Jemma wanted to be a role model for her family.
Who did Jemma want to be a role model for?
a
Her children
VGhhdCdzIHJpZ2h0ISBKZW1tYSBzYWlkICJJIHdhbnRlZCB0byBiZSBhIHJvbGUgbW9kZWwgdG8gbXkgY2hpbGRyZW4iIOKAkyBzaGUgaXMgcHJvdWQgdG8gYmUgYSBnb29kIGV4YW1wbGUgZm9yIHRoZW0gYnkgYWNoaWV2aW5nIHN1Y2Nlc3MgaW4gaGVyIHN0dWRpZXMgdGhyb3VnaCBoYXJkIHdvcmsu
b
Her colleagues
U29ycnksIHRoYXQncyBub3QgcmlnaHQuIEplbW1hIHdhbnRlZCB0byBiZSBhIHJvbGUgbW9kZWwgZm9yIHNvbWVvbmUgaW4gaGVyIGZhbWlseS4=
잘하셨습니다 퀴즈를 다하셨습니다
Excellent!
Great job!
네 안타깝군요
이번 점수입니다
:
Excellent!
Great job!
네 안타깝군요
이번 점수입니다
:
x

/

y
To help her get through her studies, Jemma focused on...
Who did Jemma want to be a role model for?
What we've learned
You've nearly reached the end of this unit. At the bottom of this page you can find links to more useful materials for distance learners – and would-be distance learners!
But before we finish, let's recap what we've learned about staying motivated as a distance learner.
Having a support network can help you stay on course – tell friends and family about your studies and see if they can help you out.
If you're really struggling to stay motivated and complete assignments because of family or work pressure, tell your tutor – they can help!
Focus on aspects of your studies that you find interesting – you're more likely to stay motivated if you're actively engaged.
Keep your eye on the finish line – think how good it will feel when you complete your course and achieve your goals!
Find out more
There's lots more about Jemma and her distance learning experience that you can see by visiting our partner The Open University. Click on the link below to find out more.
Where next?
Session Vocabulary
Find out more about distance learning – visit our partner,The OU