Session

5

Listen to episode 6 of our drama, The Race: Could this be the end for the round-the-world adventure?

After that, find out what you've learnt from this unit in the Weekly Quiz.
The Race: Episode 6 - Phil's audio diary
Phil and his friends have reached Reunion Island but pirates have stolen their yacht. Now the crew have to find it. But where do they start looking? And if they can't find it does it mean the end of the round-the-world adventure?
You can hear a summary of what happens here but if you don't want to know what happens, listen to the whole of episode 6 first on the next page.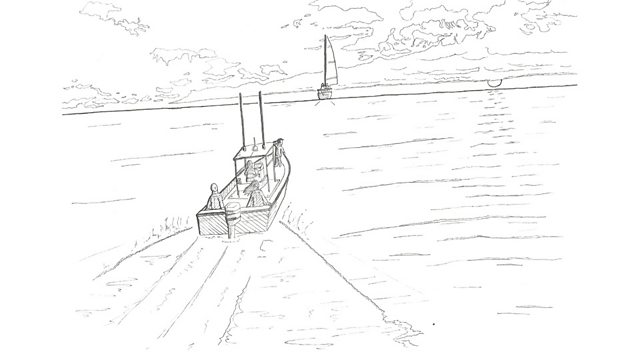 Show transcript
Hide transcript
Phil
Dear Diary, we thought our trip had come to an early end. Somebody stole our yacht – we thought they were pirates.
A man I met in Reunion Island took us out to sea to find our yacht and luckily, we found it. It wasn't pirates who took it, just some silly young men who wanted a bit of fun. We started on our journey again and took it in turns to sail. Sophia went first - Passepartout and I fell asleep but we woke up when heard a loud crunching sound. We're going to find out what's going on.
Next
Listen to the whole of episode 6 of The Race.