Session

4

Wouldn't we all like to get away from it all if we had the chance? Where would you go on your dream holiday? In this session you'll hear some of the BBC Learning English team talking about where they would go. Then you'll have a chance to talk about your own dream destinations!
If cars could run themselves
How would you feel if you were travelling in a car without a driver? This could really happen in the future if trials of a driverless car are successful. These vehicles could become so clever that they think for themselves and even create their own 'babies'! Is this the stuff of science fiction? Listen to News Report to find out.
Listen out for a phrase used in the report to mean that the idea is theoretical or imaginary.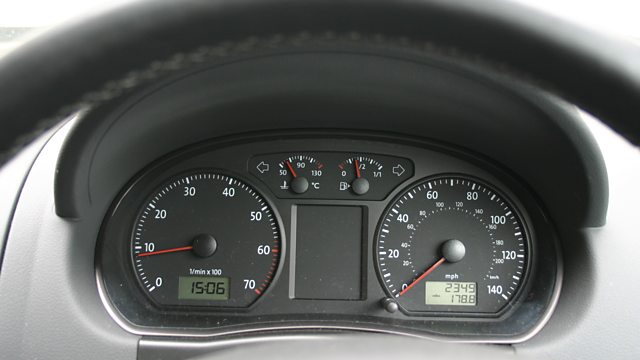 Show transcript
Hide transcript
Would you buy a car if you didn't have to drive it?
Would you travel in a car if there weren't a driver?
Driverless cars used to exist only in our dreams and in films. Now, they are a reality. In 2014 the British government approved trials of driverless cars in four British cities. This could, in time, lead to a revolution in the way we think about cars and car ownership.
Mike Hearn is a software developer who used to work for Google. He has speculated that if driverless cars became commonplace, most people wouldn't want or need to own a vehicle anymore.
He suggests that driverless cars may even own themselves. If, for example, self-driving taxis were autonomous, rather than being owned and run by big companies, journeys would become cheaper. The money they received would be used for their running costs plus a little extra for upgrades.
He imagines a time when these cars might work together and pool their profits to get a new car built to join them. In a way, as if the cars agree with each other to have a child.
At the moment these suggestions are purely blue-sky thinking, but the technologies that would be needed are likely to become available in the next 10 to 20 years.
How would you feel if your car had a baby?
Did you catch the phrase? It was 'blue sky thinking'.
Download
You can download News Report from our Unit 24 downloads page.
Vocabulary
driverless cars
cars that don't need a human to drive them
a reality
something that exists, is real
approved trials
officially agreed to tests
speculated
made a guess about what might happen
commonplace
not unusual
autonomous
independent, without an owner
running costs
day to day expenses, such as fuel, parts and insurance
upgrades
improvements
pool their profits
add together the extra money they make
blue-sky thinking
theoretical, imaginary
End of Session 4
That's all for this Session. We hope you've enjoyed it. Hopefully by now you have a better understanding of using the second conditional. You can test what you've learnt in the weekly quiz in Session 5, plus enjoy more of our drama, Alice in Wonderland - Alice has shrunk to the size of a rabbit, will she be able to return to human size?
Session Vocabulary
driverless cars
cars that don't need a human to drive them

a reality
something that exists, is real

approved trials
officially agreed to tests

speculated
made a guess about what might happen

commonplace
not unusual

autonomous
independent, without an owner

running costs
day to day expenses, such as fuel, parts and insurance

upgrades
improvements

pool their profits
add together the extra money they make

blue-sky thinking
theoretical, imaginary