Session

4

Have you ever moved to a different part of your country or even abroad? We'll hear from Christine from BBC World Service talking about big changes in her life. Then it's over to you. Tell us about the changes in your life using used to. Then there's News Report about schools which didn't use to have rules.
Experimental schools of the 1970s
In most schools, pupils have to follow the rules, behave well, and study hard. But in the 'free schools' of 1970s Britain, there were no rules, and often there were no lessons either.
This week's News Report this week tells the story of Maureen Breen, a pupil at one of these schools. She talks about her experiences at the school and we hear what happened to her after she left.
You'll hear some examples of used to + verb – try practising your pronunciation by pausing the audio when you hear used to + verb, and repeat the sentence a couple of times.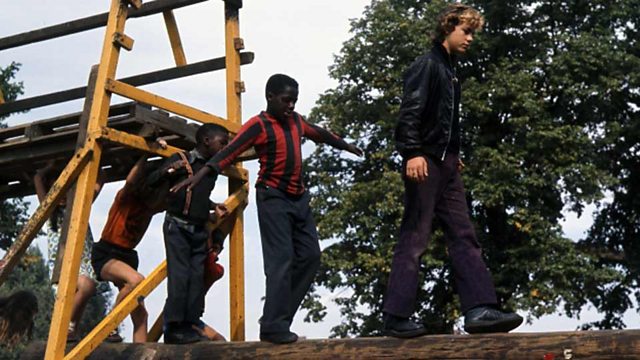 Show transcript
Hide transcript
In the 1970s, many experimental schools appeared all over Britain. Lessons were not compulsory in these schools, and there were no timetables, no rules, and no uniforms. The pupils, not the teachers, made the decisions. These free schools had a reputation for being anarchic.
Maureen Breen started attending a free school in Liverpool in 1971.
"We used to go in and the teachers would say 'what do you want to do today'? We'd never pick lessons. We used to go to the zoo or the pictures" she says.
While she was a pupil at the Scotland Road Free School, Maureen cannot remember doing any lessons at all. Her teachers tried to persuade her to take some exams, but she refused. Instead, she enjoyed cooking, and she used to make huge pans of soup for the other children. So when she was 16, she left school and worked as a caterer.
However, she had no qualifications, no exam results, none of the pieces of paper which help people to get better jobs. So she went back to college to study for exams in maths and English.
Today, Maureen has a more conventional life. She is married with three children, and lives in a neat house in Liverpool. She works as a secretary for the National Health Service.
None of the Scotland Road kids became millionaires. However, many ex-pupils say they learned important life skills while at the school.
Download
You can download News Report on our Unit 17 downloads page (size: 2.99MB)
Vocabulary
experimental
based on new or untested ideas
compulsory
something which must happen, because of a rule
reputation
the opinion which people generally have about something or someone
anarchic
without rules, order, or control
pick
(here) choose
the pictures
an old-fashioned way to say 'the cinema'
pan
a post for cooking things in
caterer
a person or company that makes food for groups of people
conventional
normal, ordinary, or traditional
neat
tidy and well organised
Related story
This story is based on an original BBC News story.
End of Session 4
That's it for this session! You've now heard people talking about their past habits and experiences. And you've read about Australia's robotic miners. You've seen and heard the verb form used to in many different contexts and had a go at using it yourself!
Join us in Session 5 for the next episode of our drama, Frankenstein. This time the scientist has been asked to build a bride for the Creature! You'll also be able to test everything you've learnt in this unit in our weekly quiz.
Session Vocabulary
experimental
based on new or untested ideas

compulsory
something which must happen, because of a rule

reputation
the opinion which people generally have about something or someone

anarchic
without rules, order, or control

pick
(here) choose

the pictures
an old-fashioned way to say 'the cinema'

pan
a post for cooking things in

caterer
a person or company that makes food for groups of people

conventional
normal, ordinary, or traditional

neat
tidy and well organised